Gail Turpin
A life in design
From top design agencies and global brands to forging her own path. Graphic designer Gail Turpin tells the story of her career and lifelong love of design and craft.
Creative variety is one of my favourite things about being a designer.
At the time of writing I'm working with the Royal Incorporation of Architects in Scotland, a Shetland knitwear designer and an artisan spice company.
I also make personal work: at the moment I'm preparing pieces in mixed media for an exhibition.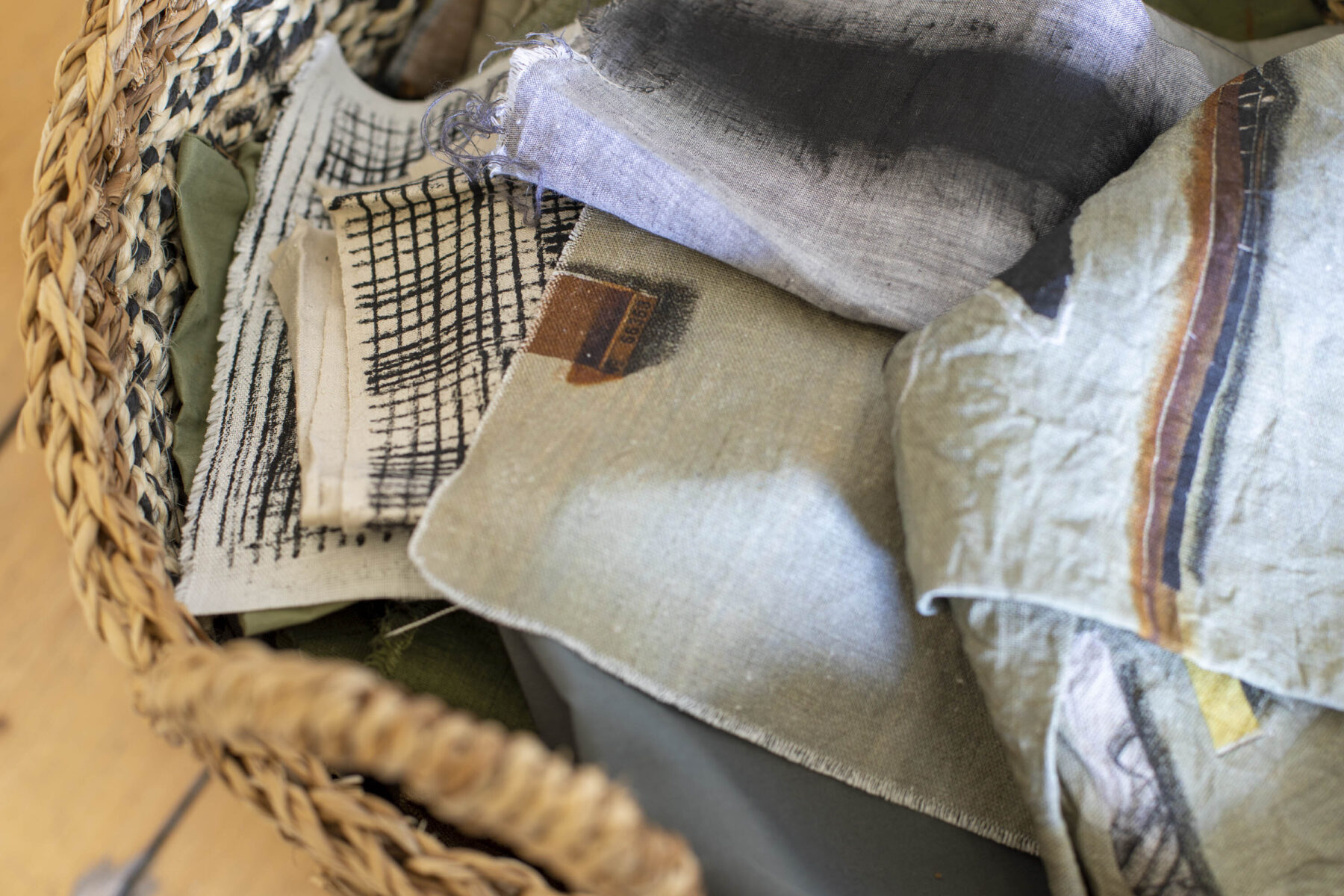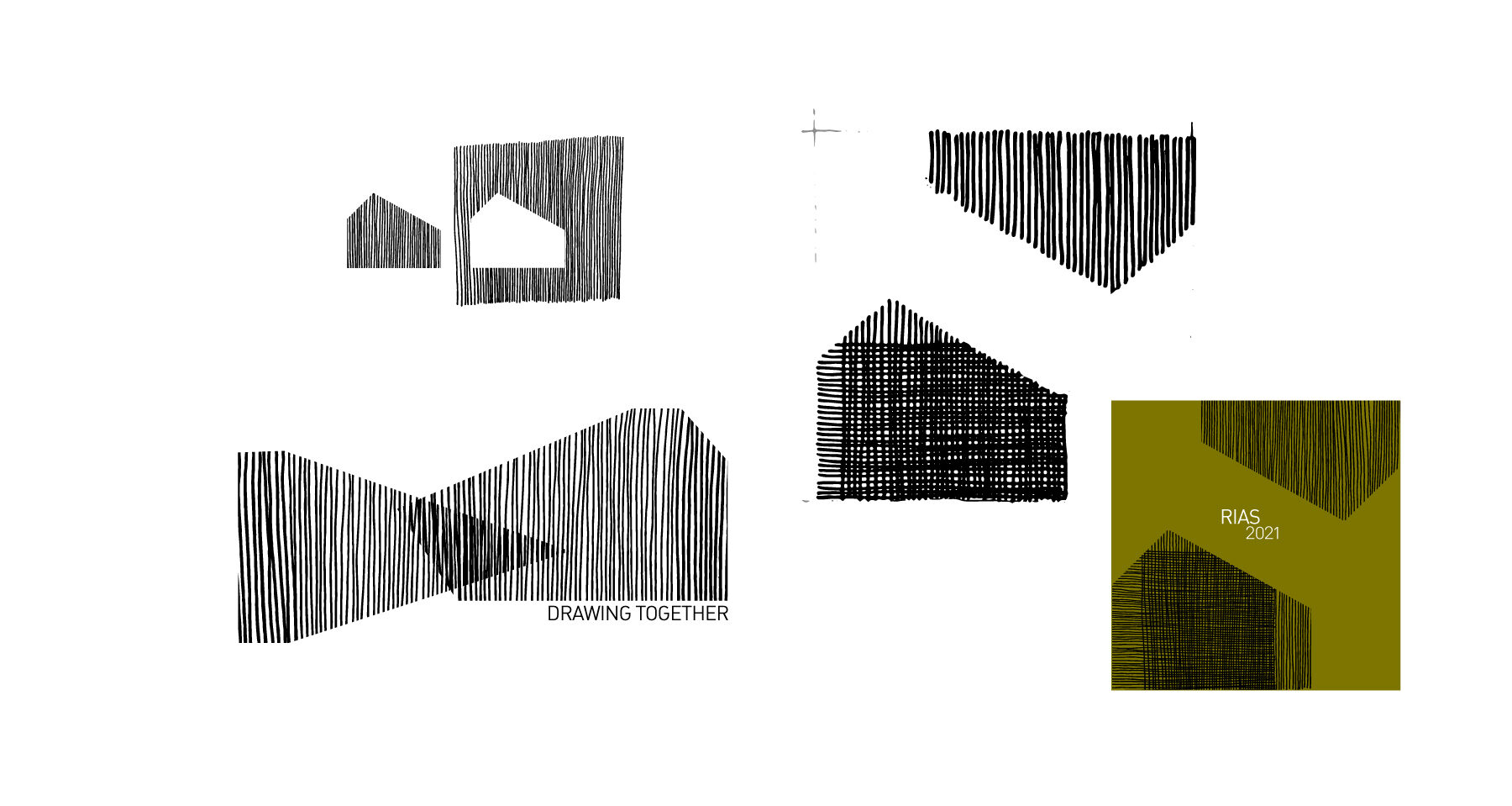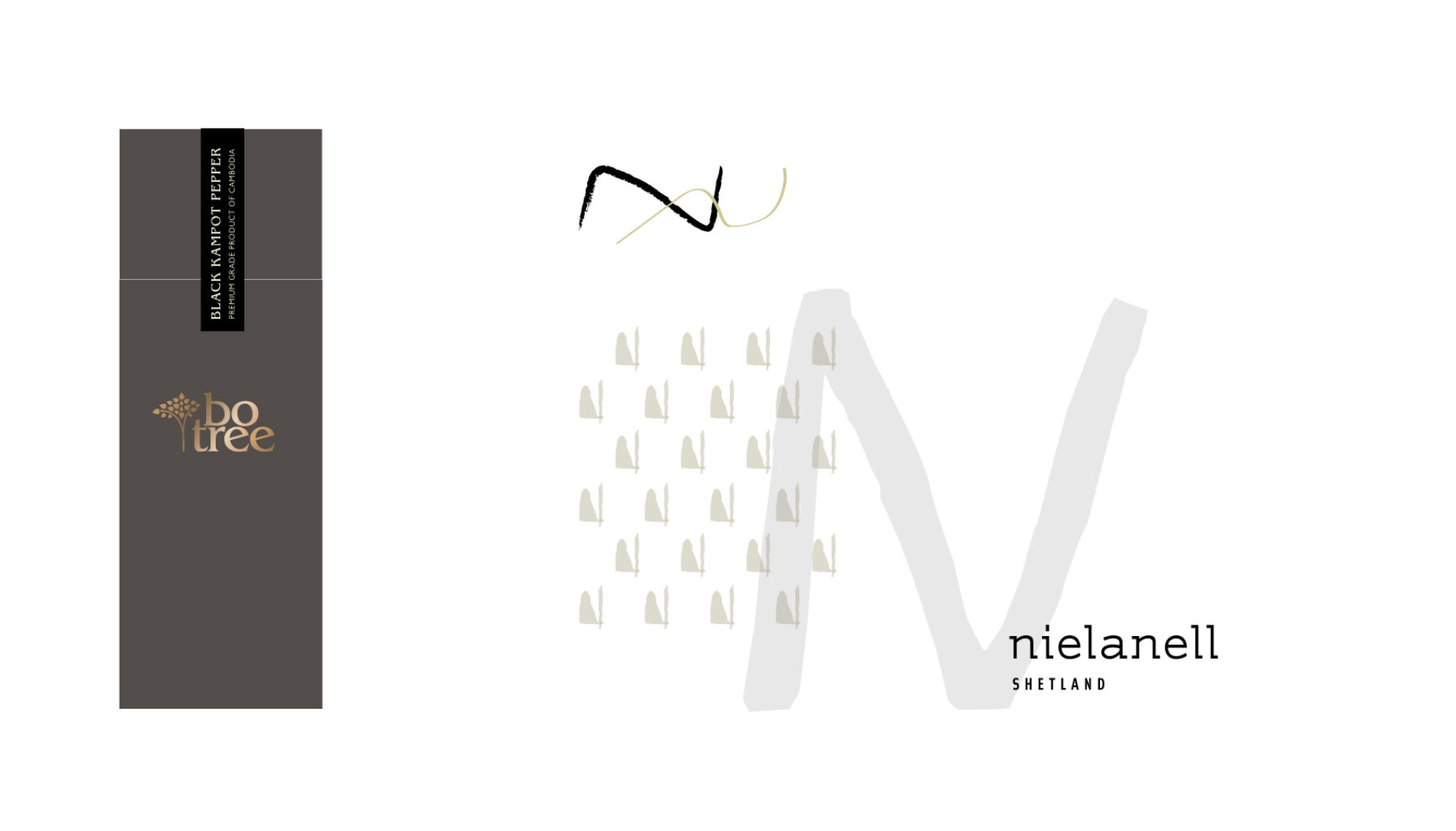 How does someone become a designer?
Until the intervention of my high school art teacher, a career in design was beyond my ken.
No one in my family had continued their education after school. Mr McConnachie recognised my ability, and drew it out, encouraging me to apply to art college.

At Edinburgh College of Art I entered a different reality. After exploring all sorts of disciplines in first year, I chose to study graphic design. Graduating with a BA and then a postgraduate diploma, I moved on to Tayburn (at the time Edinburgh's best known design agency) for my first proper job.
A couple of years later, I swapped Auld Reekie for the Bigger Smoke and took a job at the BBC.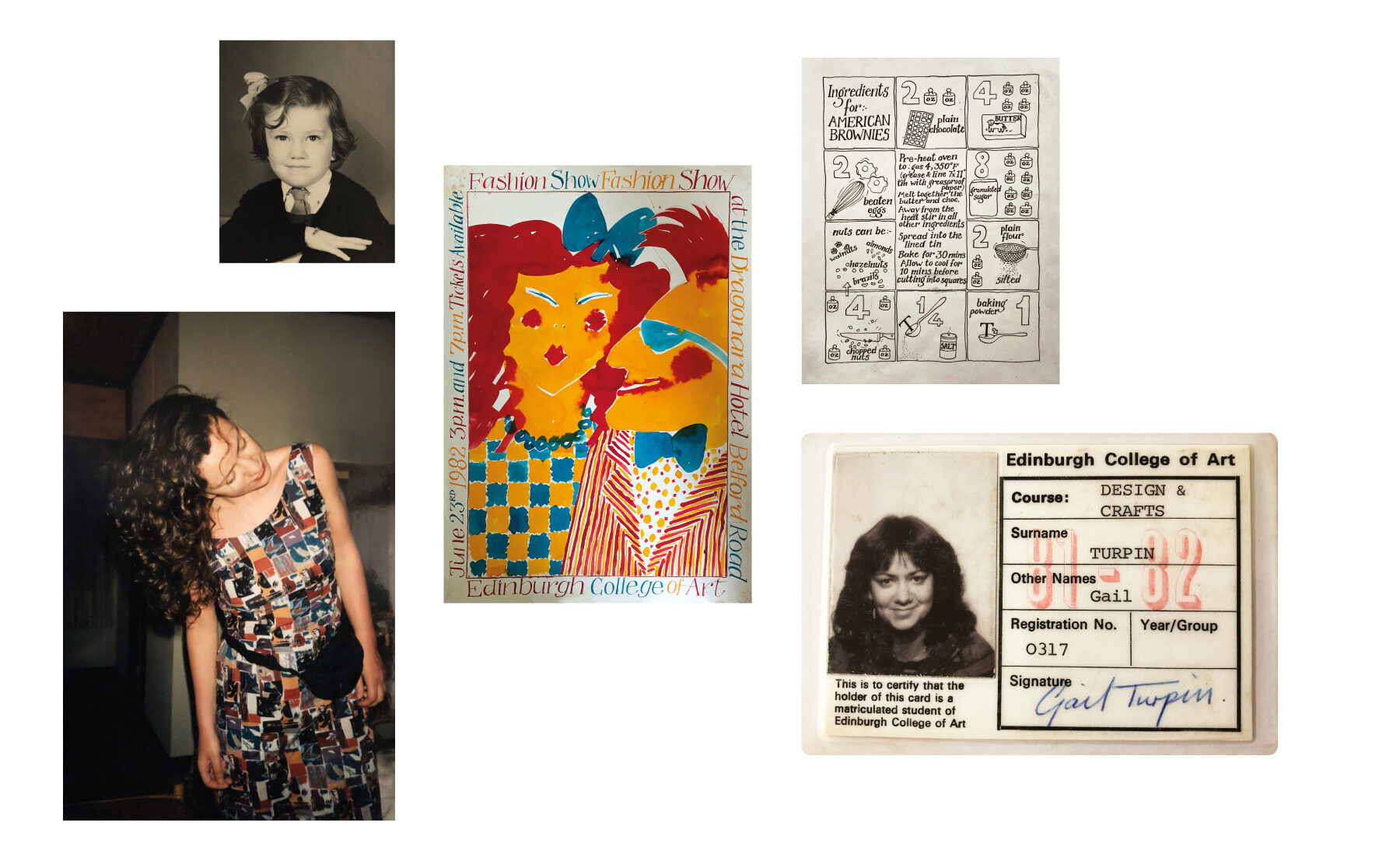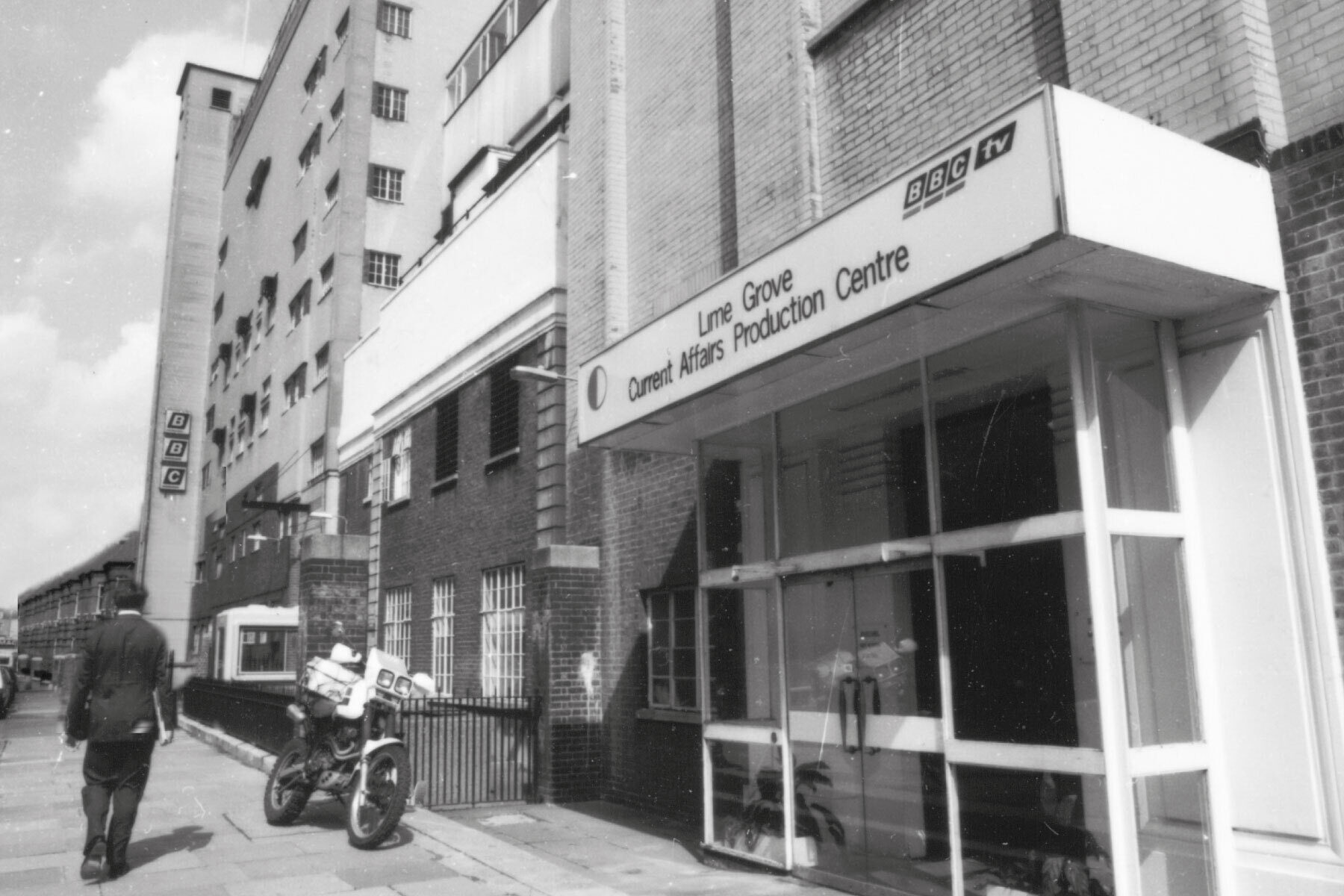 Designing for television
In the Current Affairs department, at Lime Grove Studios in West London, I worked on Newsnight and Panorama. We used cutting edge (for the time!) software for broadcast graphics and animation.
I loved being at the BBC, the fast-paced nature of the work, the fun and my brilliant colleagues.
But I was missing the tactile side of graphic design. After two years I moved over to one of Europe's biggest and most creative design agencies, Newell and Sorrell.
80s agency life
In the late 80s, multi award-winning Newell and Sorrell was a pressured and exciting environment for a young designer. High profile projects, global brands, high street icons and tight deadlines were the everyday.
Early on I designed ski suits for the British Alpine Team, then being sponsored by Drambuie, and implemented a new identity for Parcelforce across its fleet of vehicles.
All the time I was learning about branding, packaging and typography—and soaking up further inspiration at our informal studio talks by Paul Smith, Boyle Family and other luminaries of art and design.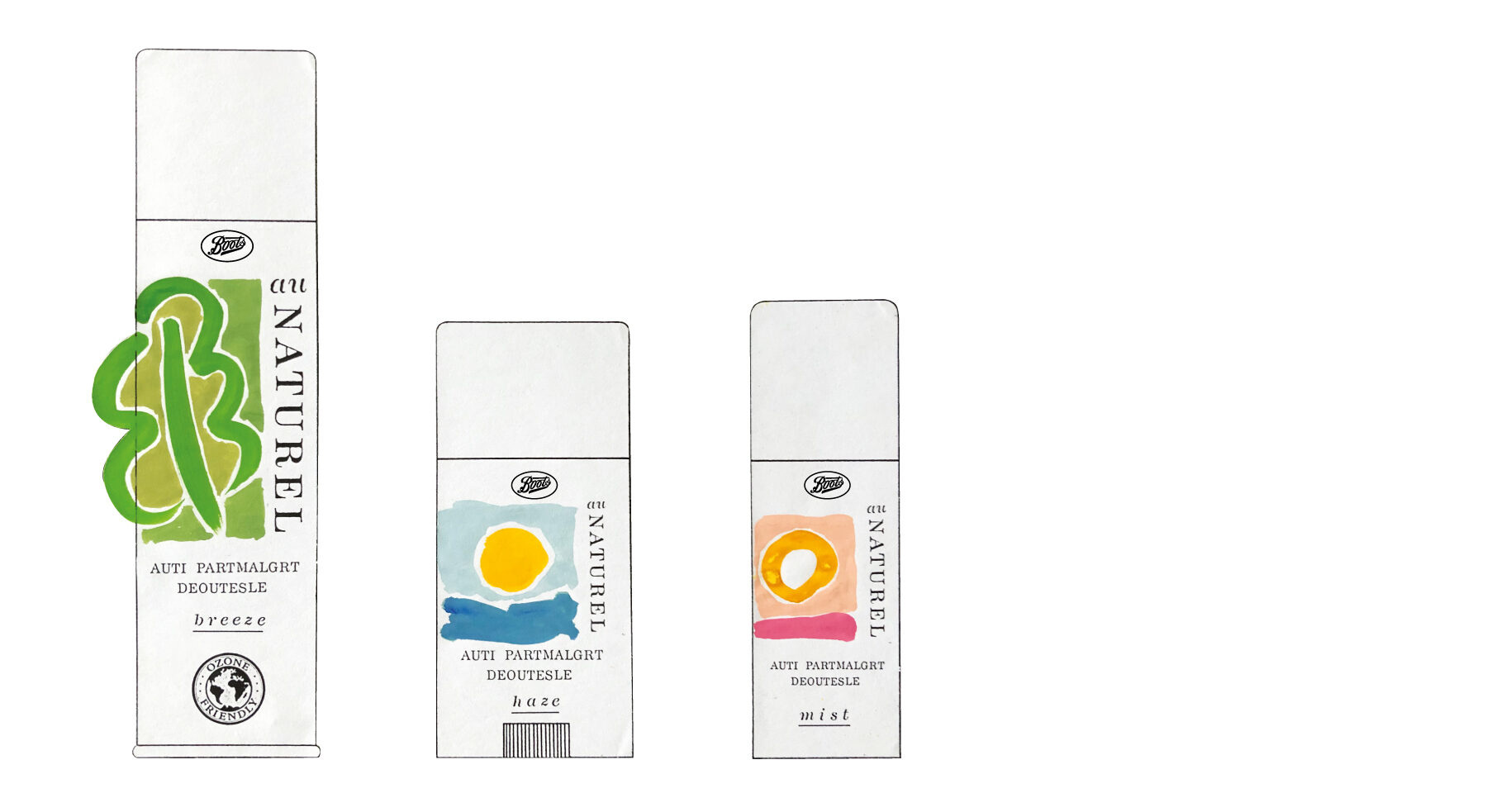 After work the N&S crew might end up in a new bar, at an exhibition opening or checking out fledgling designers. I still wear sample pieces bought from a John Galliano sample sale.
These extra-curricular experiences were so enriching for me. I've never been a designer who just sits at a screen. Drawing, sketchbook work, texture (even in digital design) and maquettes are all an important part of my process.
To me graphic design is an applied art—one of several that I practice.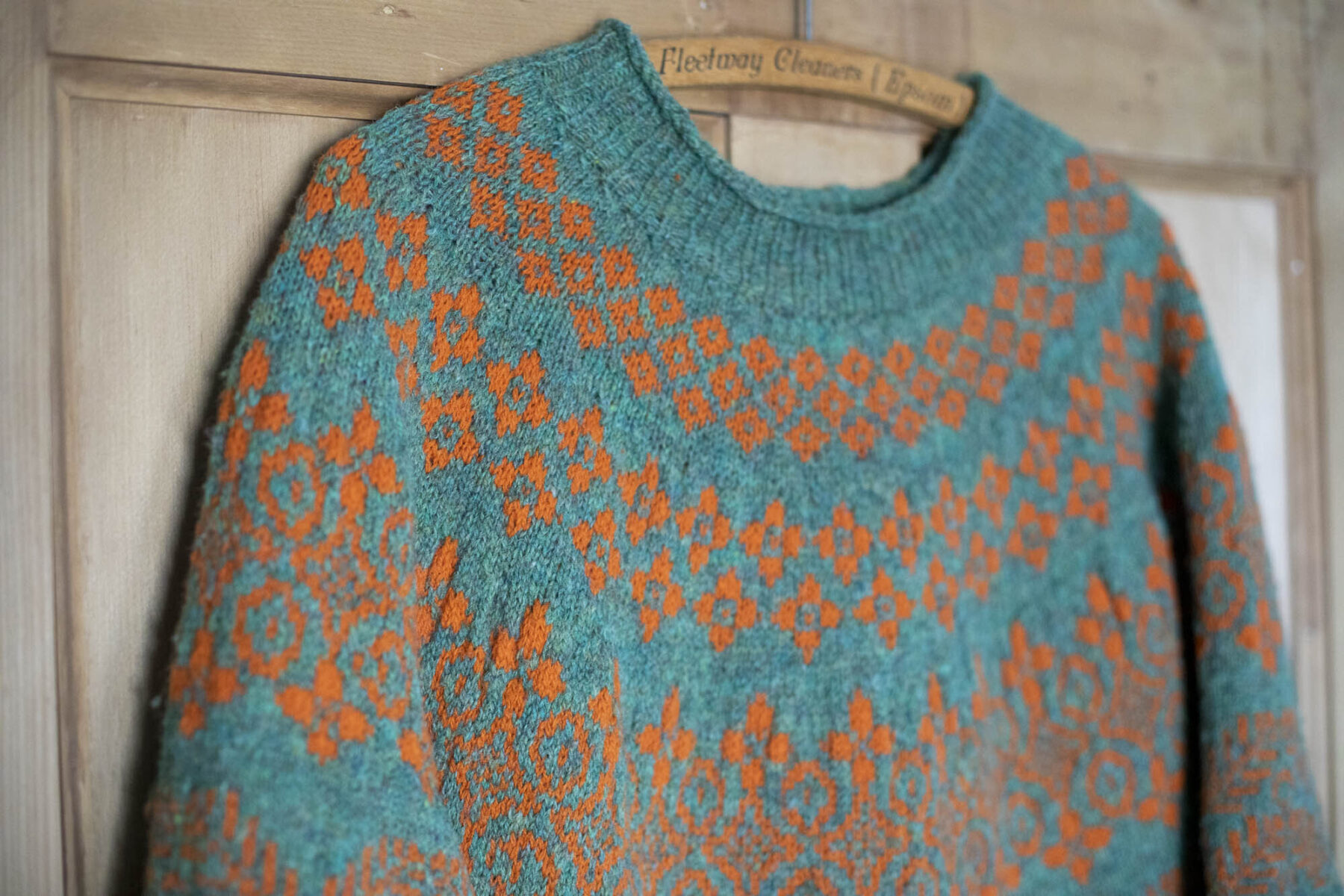 I've sewn, knitted and made my own clothes since I was wee. Recently I have also been making pieces in mixed media using drawing, collage and a variety of printing techniques on paper and textiles.
Life as a creative doesn't stop when the working week is over; you can view some of my work on my art website.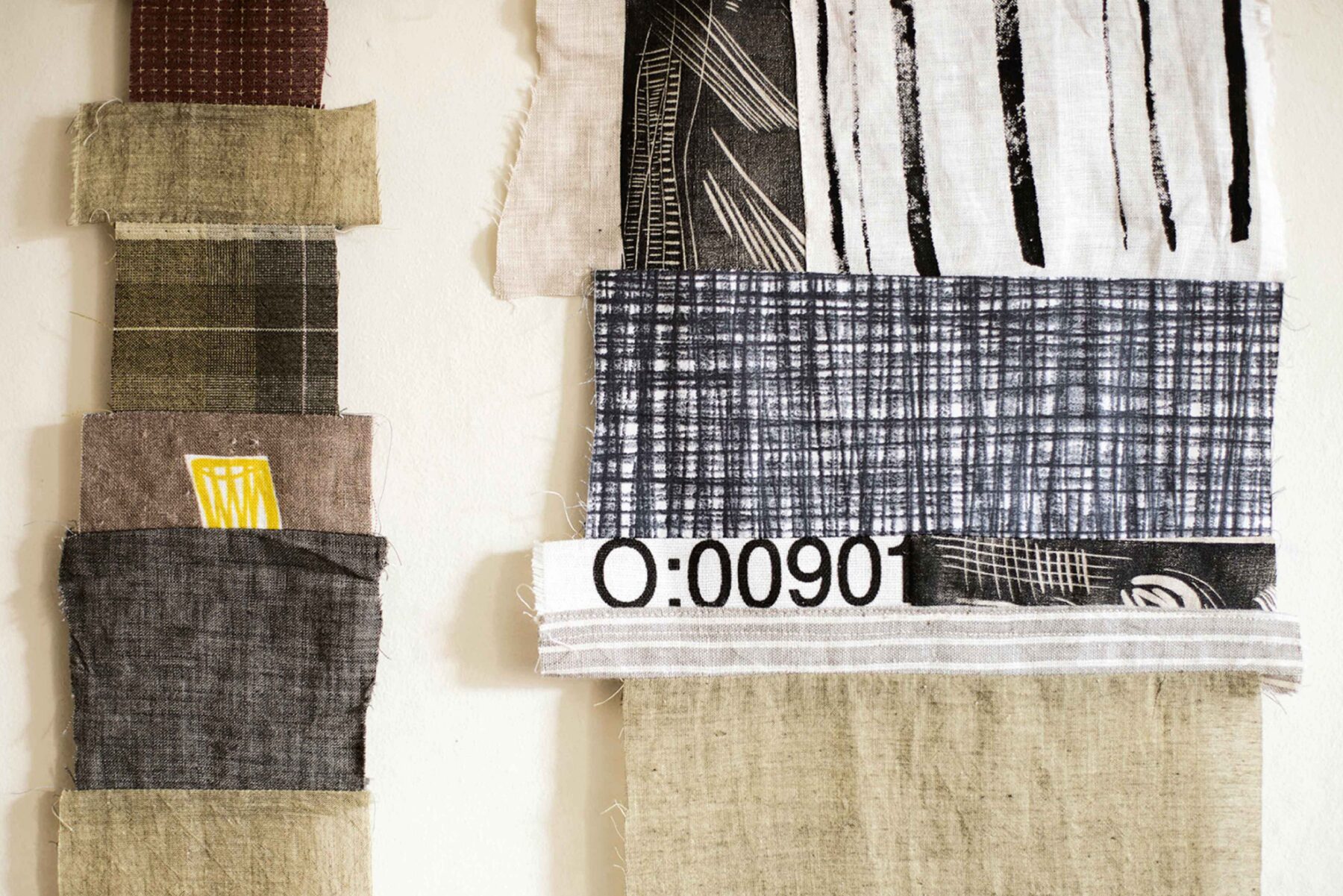 A freelancer in London
In the 90s, I spent several busy years freelancing for many of the top London design agencies (Design Bridge, Siebert Head, Brewer Riddiford, Lippa Pearce). I also worked directly with some brands, notably Body Shop.
Now a senior designer, I was mostly brought in for the concept stage of projects. I collaborated with great agency teams on jobs for Vittel, Carlsberg and Sainsburys, as well as some family run and artisan firms.
Working like this honed my skills. It also gave me a good idea about the conditions under which the best work happens; I have learned to work quickly, but efficiency can't come at the expense of care or attention to detail.

Freelance work
For Design Bridge, Siebert Head, Brewer Riddiford, Michael Peters.
Grafisch ontwerp in Amsterdam
For about a year and a half I worked almost exclusively for Michael Peters Group—in its Amsterdam studio. I'd designed for markets outside the UK before, but it was so interesting to really dig into some Dutch and Belgian brands.
Combined with teaching design at Brighton University, my spell in Amsterdam was a real complement to my work for London agencies.

Michael Peters offered me a full-time creative directorship. But ties to London life took me back across the channel, into a job as design director at Landor Associates and work for high profile clients like the Financial Times.
I'd now been away from Scotland for nearly twenty years; it became increasingly difficult to ignore my cravings for home. In the early 2000s I moved back to Edinburgh and started my own studio.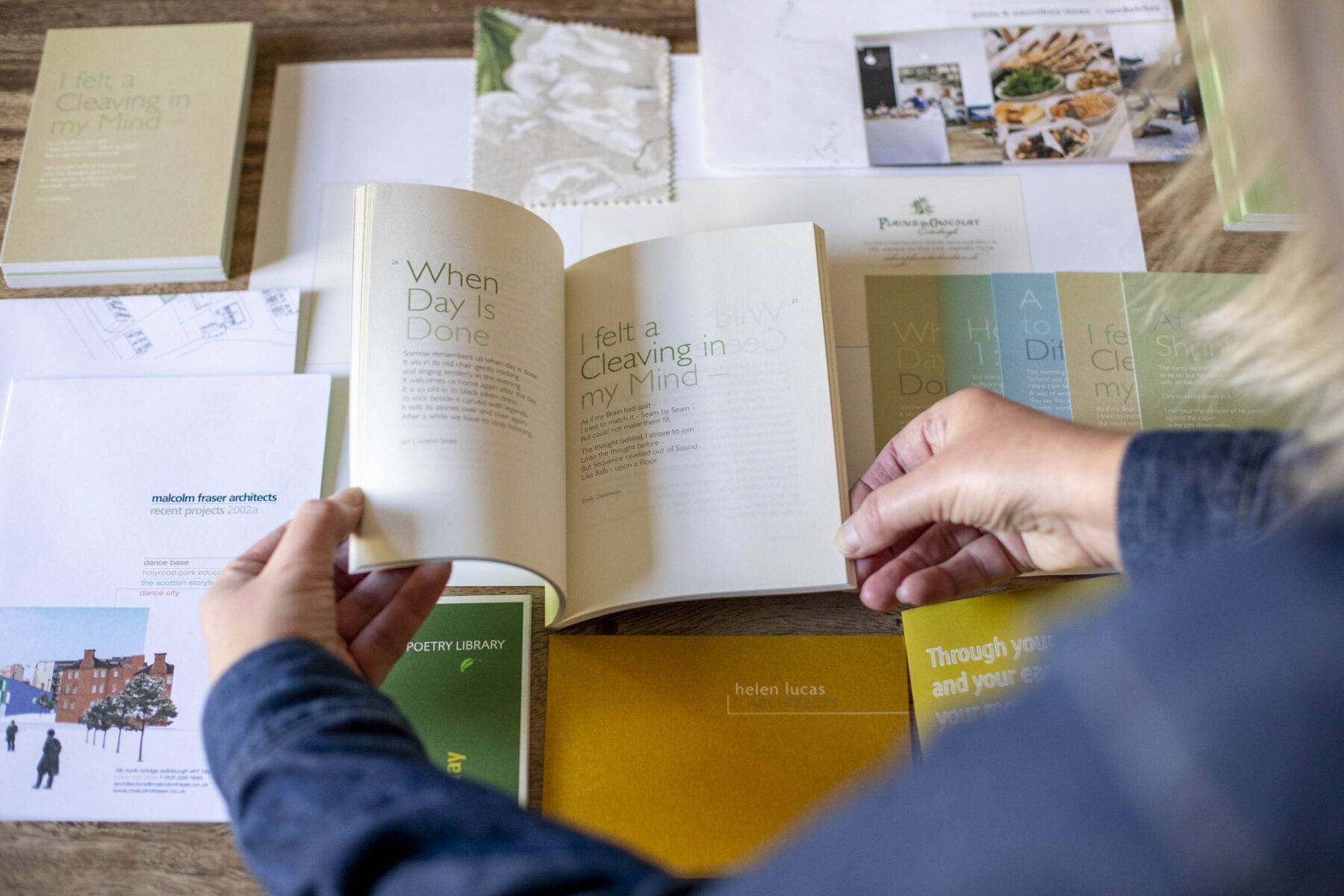 Gail Turpin Design
Almost immediately, I built direct relationships with a great range of clients. I worked on branding for the Scottish Poetry Library and Malcolm Fraser Architects (more recently we have worked with Malcolm's new firm).
Collaboration with Helen Lucas Architects resulted in a concession within Harvey Nichols for a luxury chocolatier—for which I designed branding and packaging. Later, Helen and I worked together to create the visual identity and website for her own practice; she has also been the most wonderful advocate and cheerleader for my work.
Working with iconic Scottish brand Macsween, I helped to reposition haggis as a year-round staple (it's not just for Burns Night and Hogmanay!) while also carefully targeting younger consumers.

And I came full circle with some teaching at Edinburgh College of Art.
A broad range of branding and design projects now cross my desk—mostly for small firms and organisations, start-ups, family and microbusinesses. Clients come from the cultural and creative sectors, professional services, food and drink, and hospitality.
Because of the longevity of our relationships, and our way of working together, several clients have become more like colleagues.
Small by design
Around me I've collected a little family of like-minded creatives. We find that we can make a real difference with our brand of finely tuned, thoughtful design. Gail Turpin Design is small by choice. But I still follow all the same processes and work with the same rigour and consideration as ever.

Good design can have such an impact on businesses, organisations, craftspeople and artists, and even communities—helping them to show who they are and what they're about. I've seen the transformative power of design, first-hand.
And it's also true that design has transformed my own life.