Nielanell
From Shetland to the Saatchi Gallery
Establishing a brand for the alternative Shetland knitwear.
Branding, identity, digital
We have helped this tiny knitwear label transform its profile to become a premium, free-spirited brand with international reach.
With increased sales and profit margins, the business now makes a growing contribution to the Shetland economy.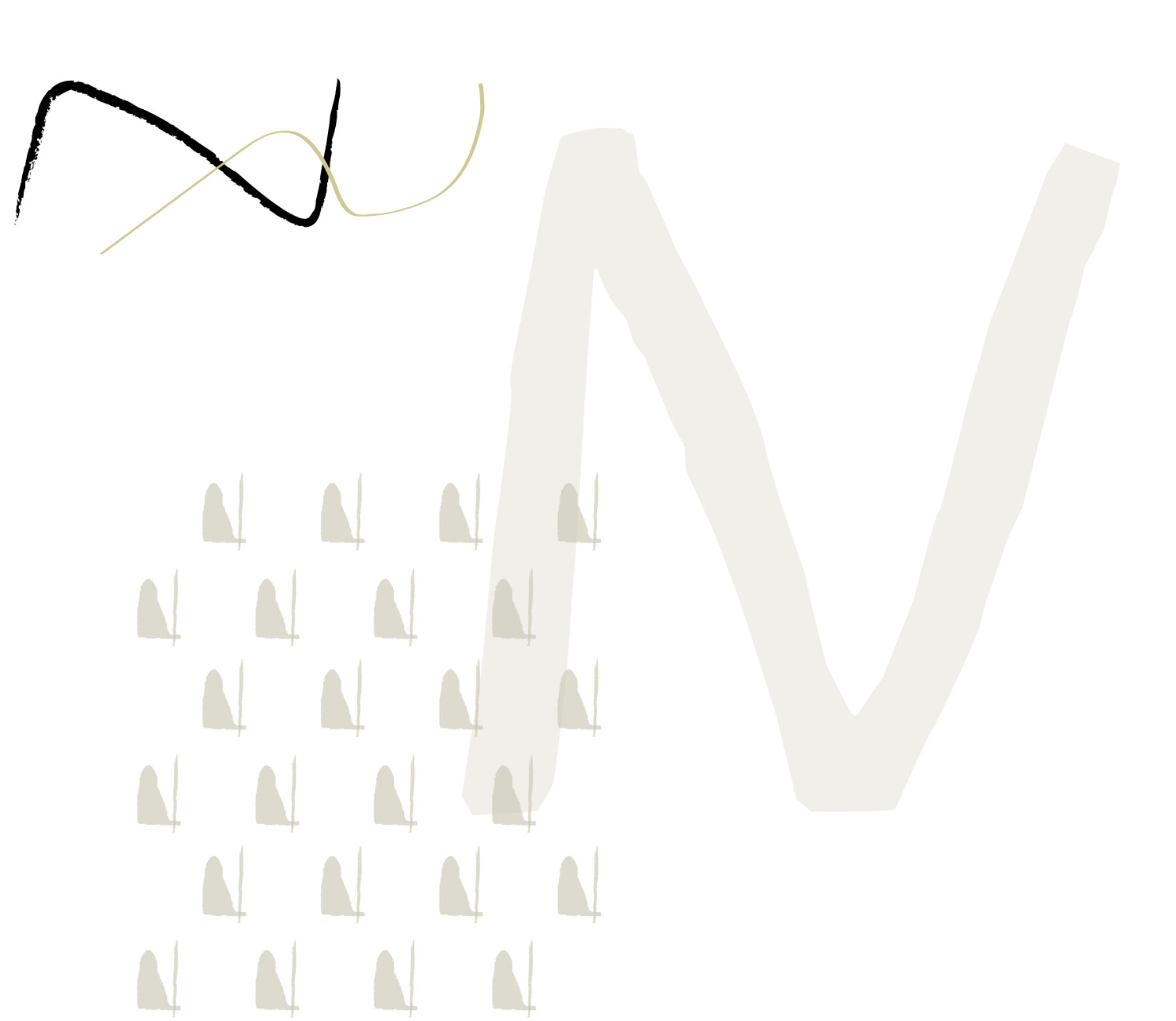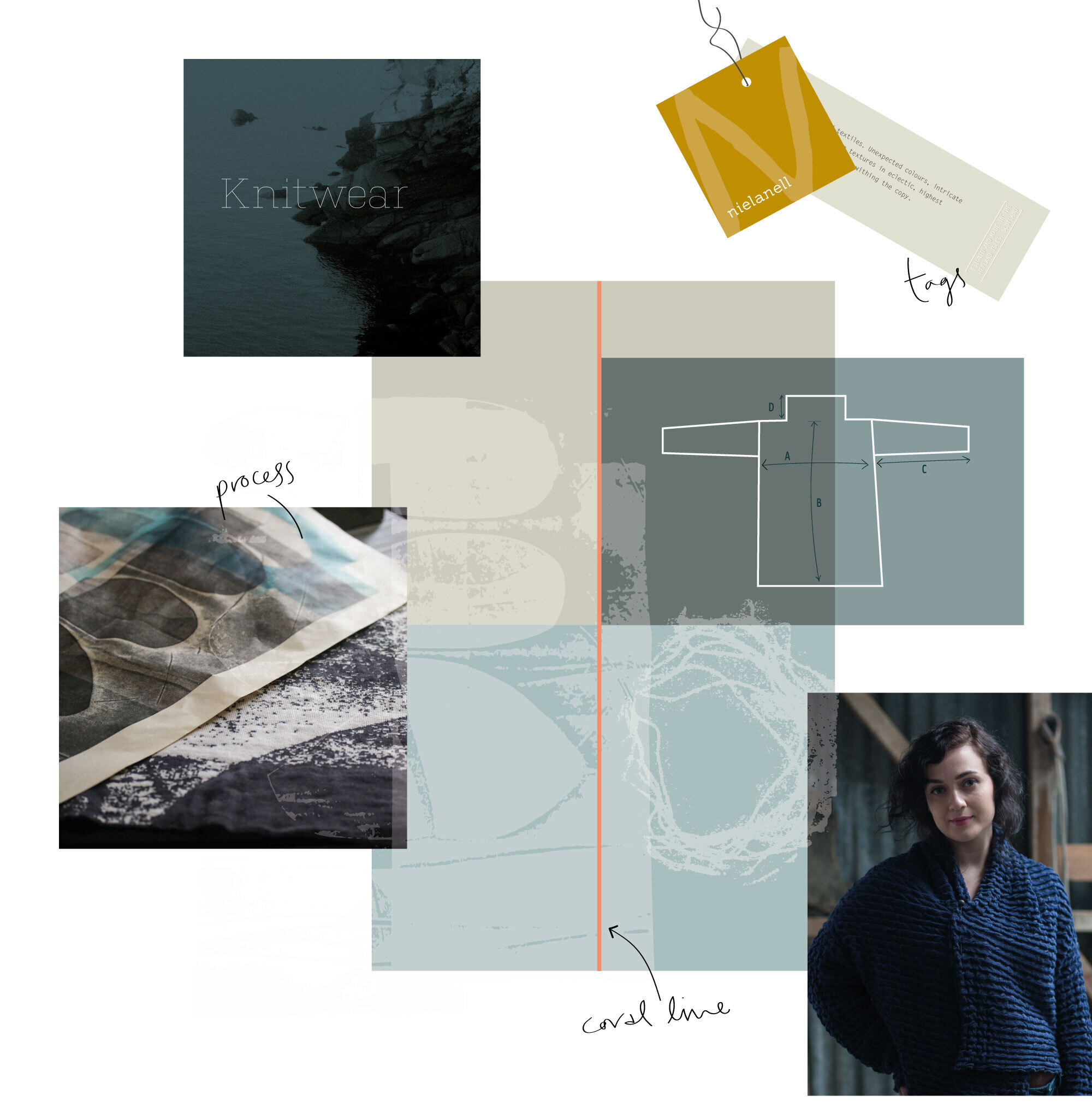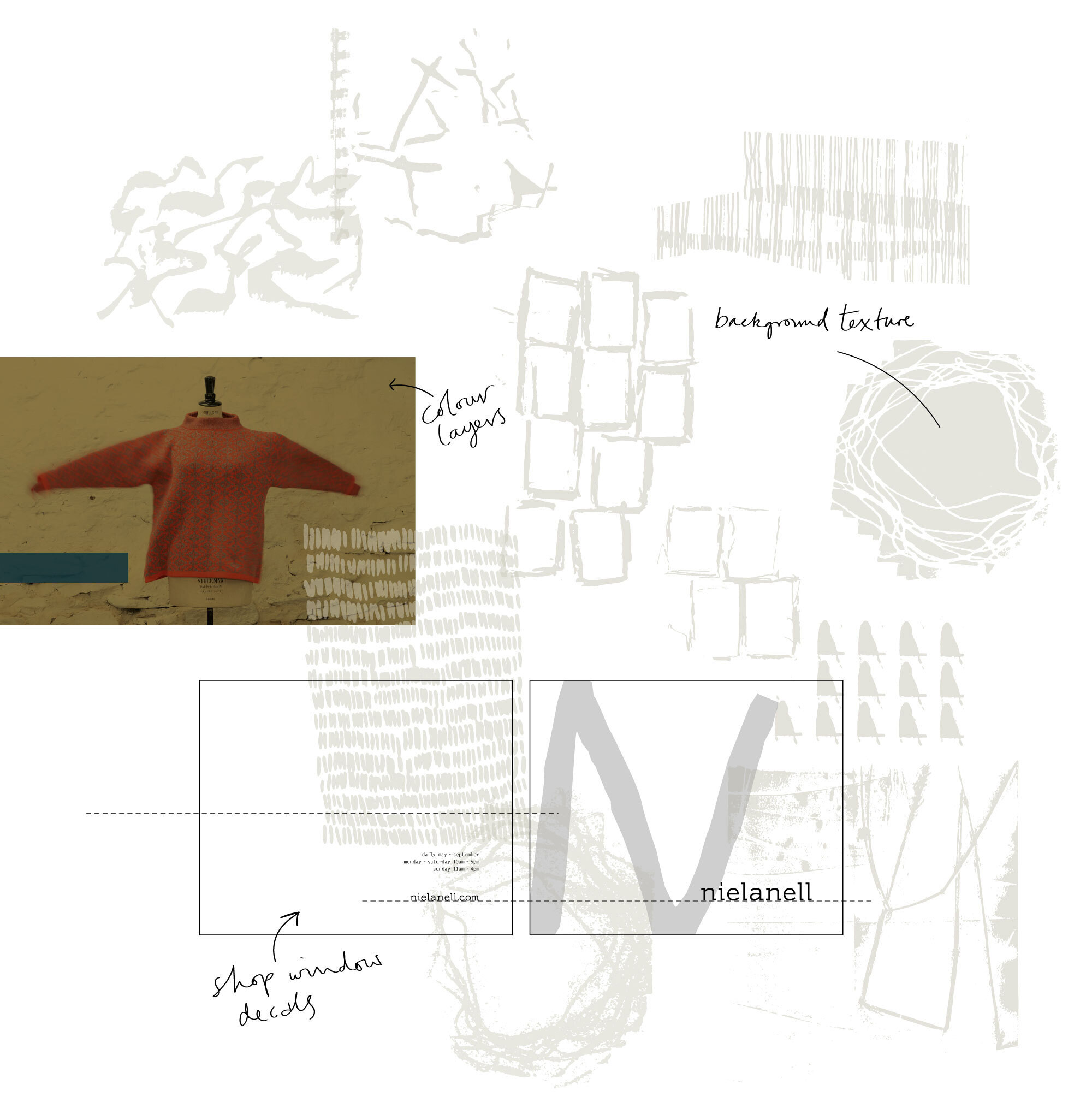 We know our knit from our purl, and in 2013 we were commissioned by Nielanell to rebrand the label.
We created a new website, reworked the logo, designed new garment tags and printed collateral, and art directed photography. We collaborated closely with textile specialist Fiona Duff of Tactile PR, who devised a communications strategy and crafted the tone of voice.
We have continued to help steer the brand. In 2021 we revisited and refined the brand strategy, and launched our second website for Nielanell.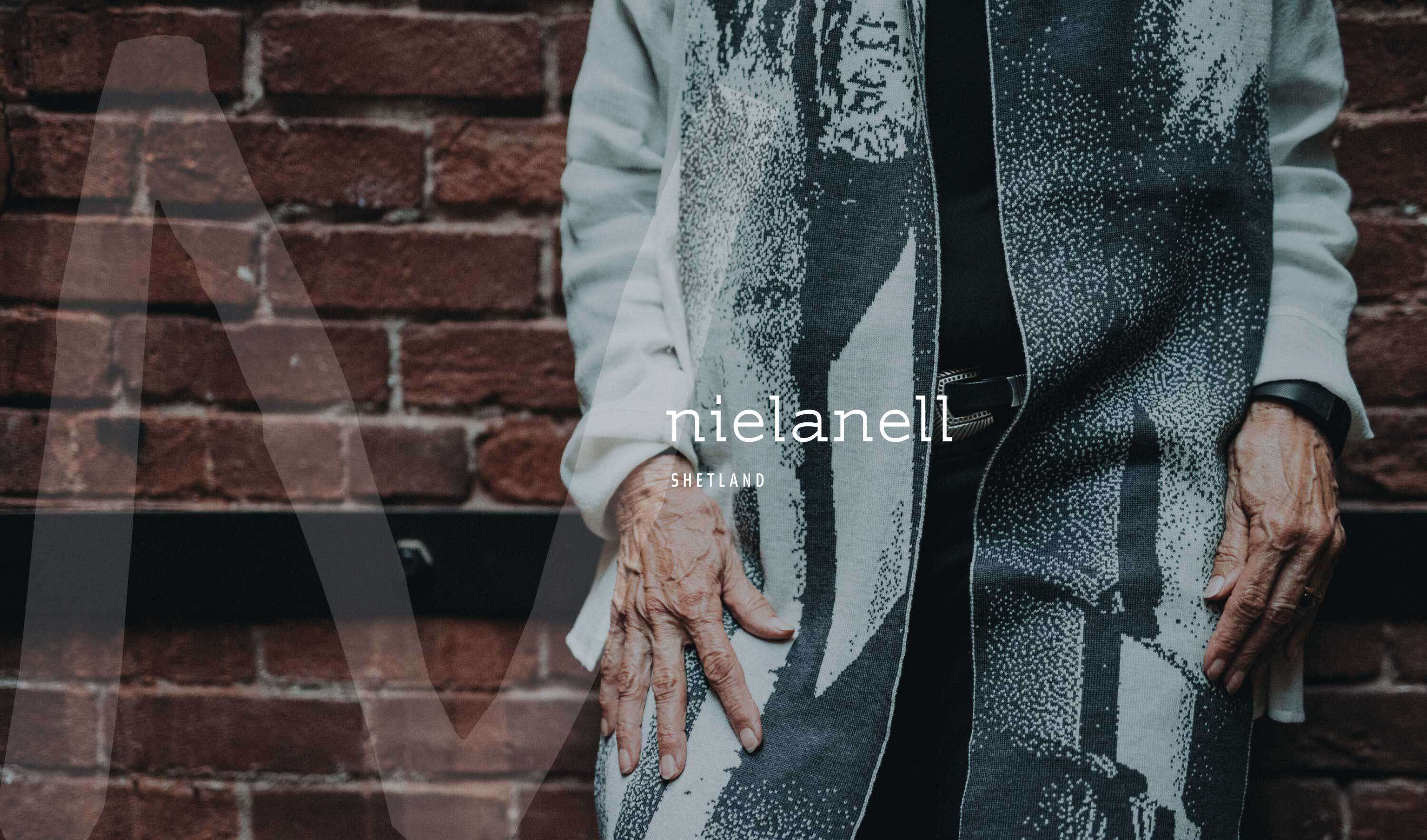 A RURAL MICROBUSINESS, OR A BRAND?
Arriving in Shetland on a wild October day, we found that everything at Nielanell was wonderfully unconventional—right down to the designer herself.
A former criminal defence solicitor, at this point Niela Nell Kalra ran her eponymous knitwear label seasonally and almost single-handed.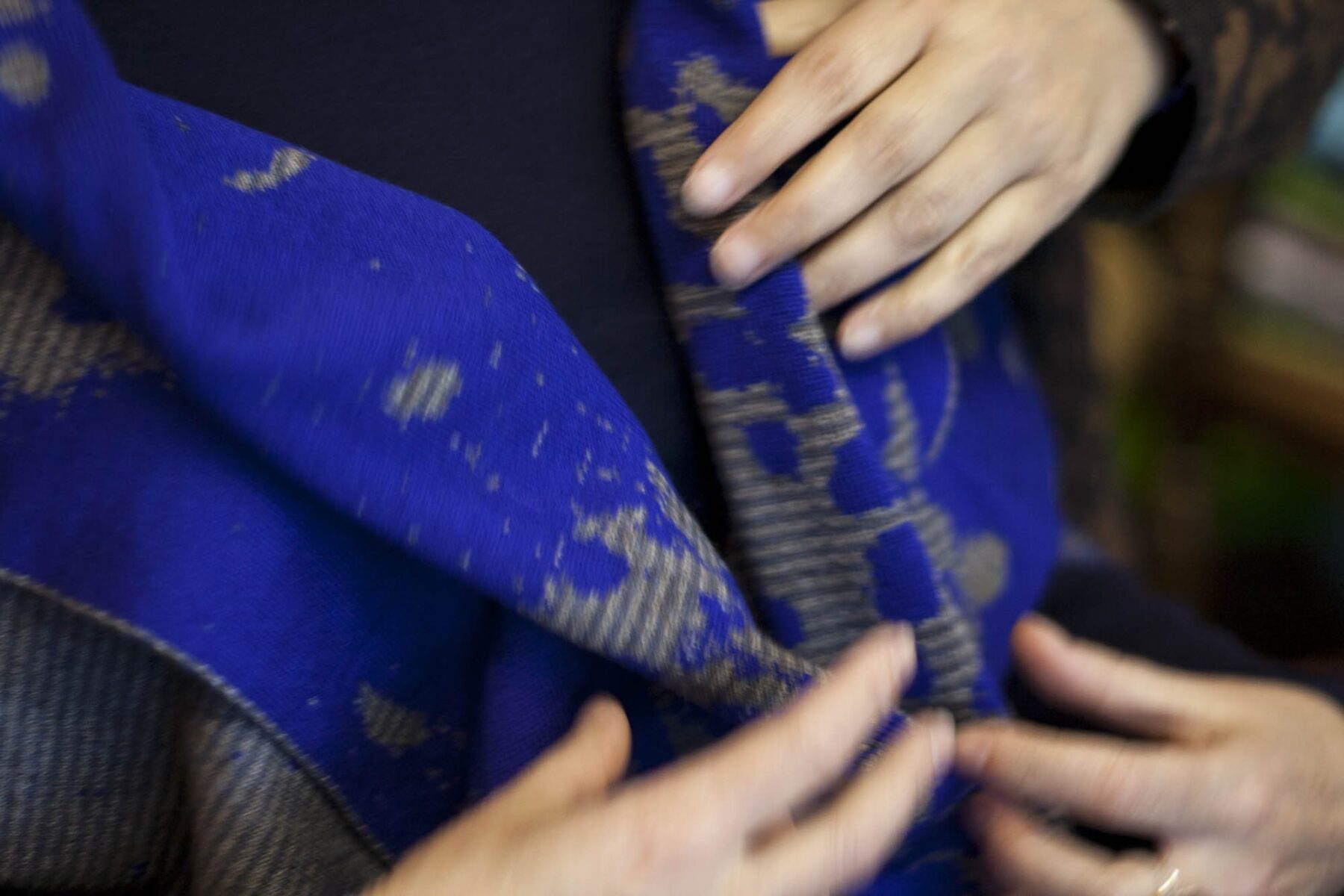 Limited marketing activity meant the rich and interesting story of Nielanell wasn't always being communicated.
This was a business, but not yet a fully-fledged brand.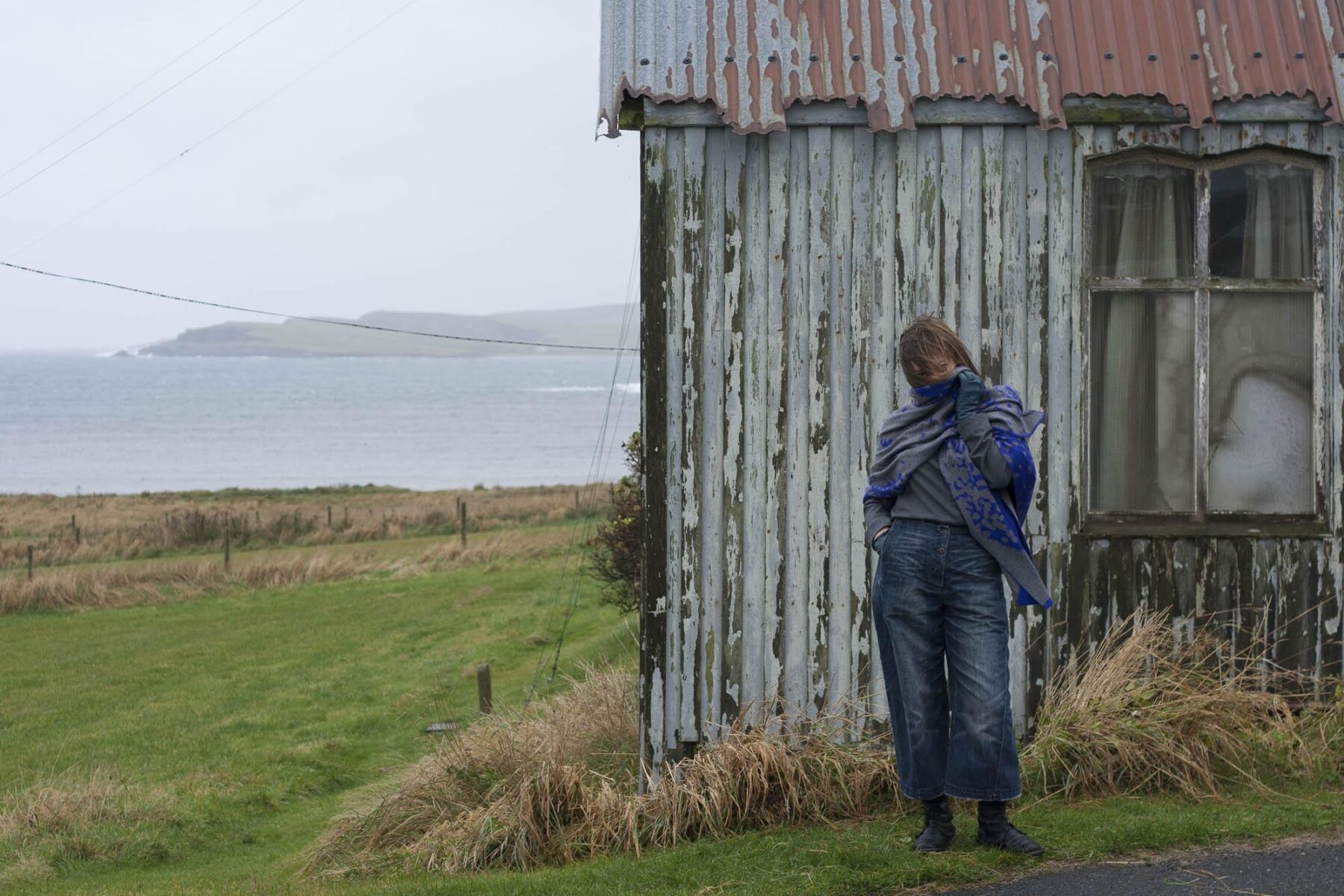 Brand positioning for craft
With knitwear made by skilled Shetland craftspeople and a relatively high price point, Nielanell needed to be a premium brand.
By digging into Niela's artistic and anti-trend approach to design, we saw that Nielanell could be positioned as a different kind of luxury knitwear label.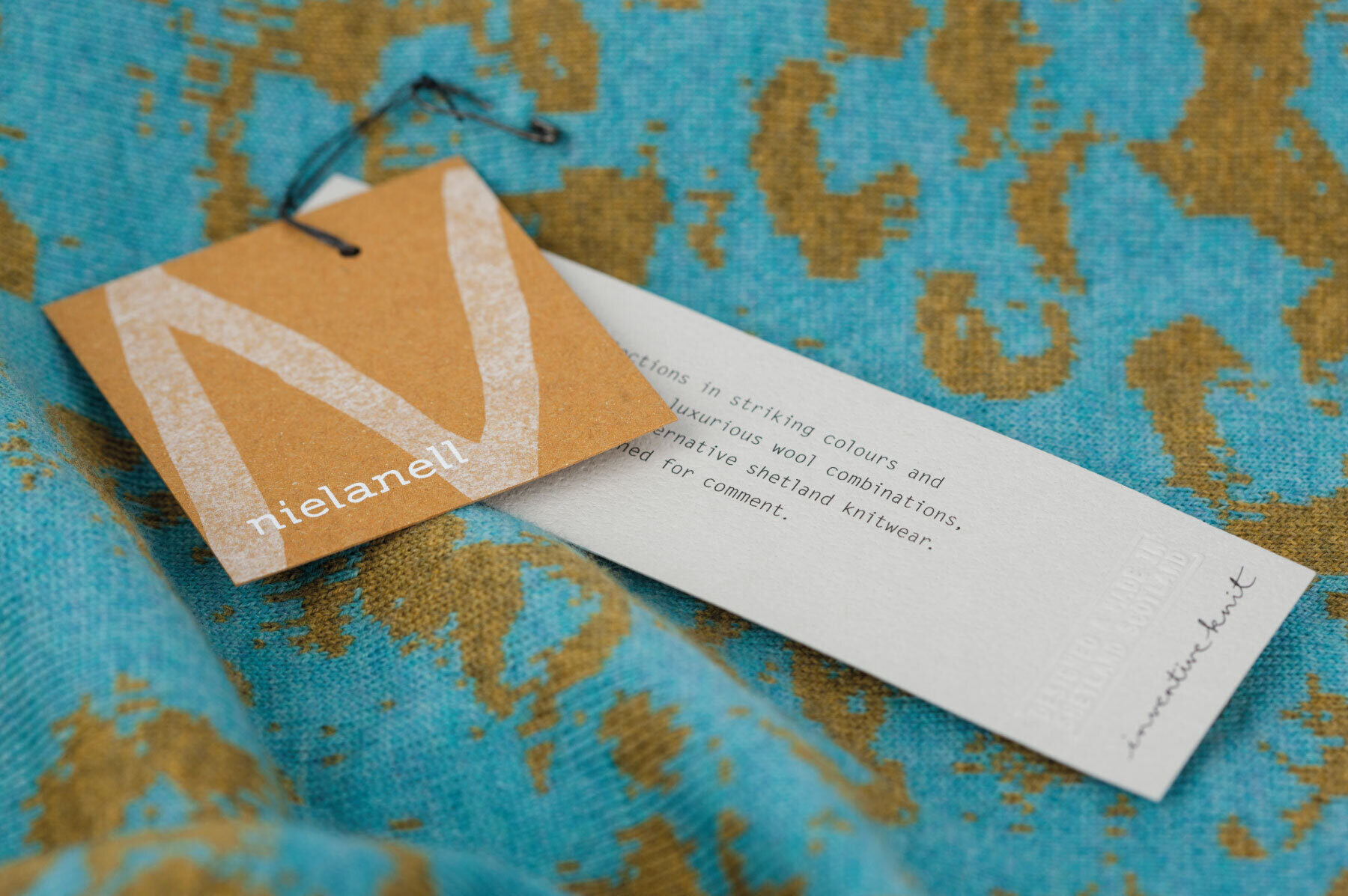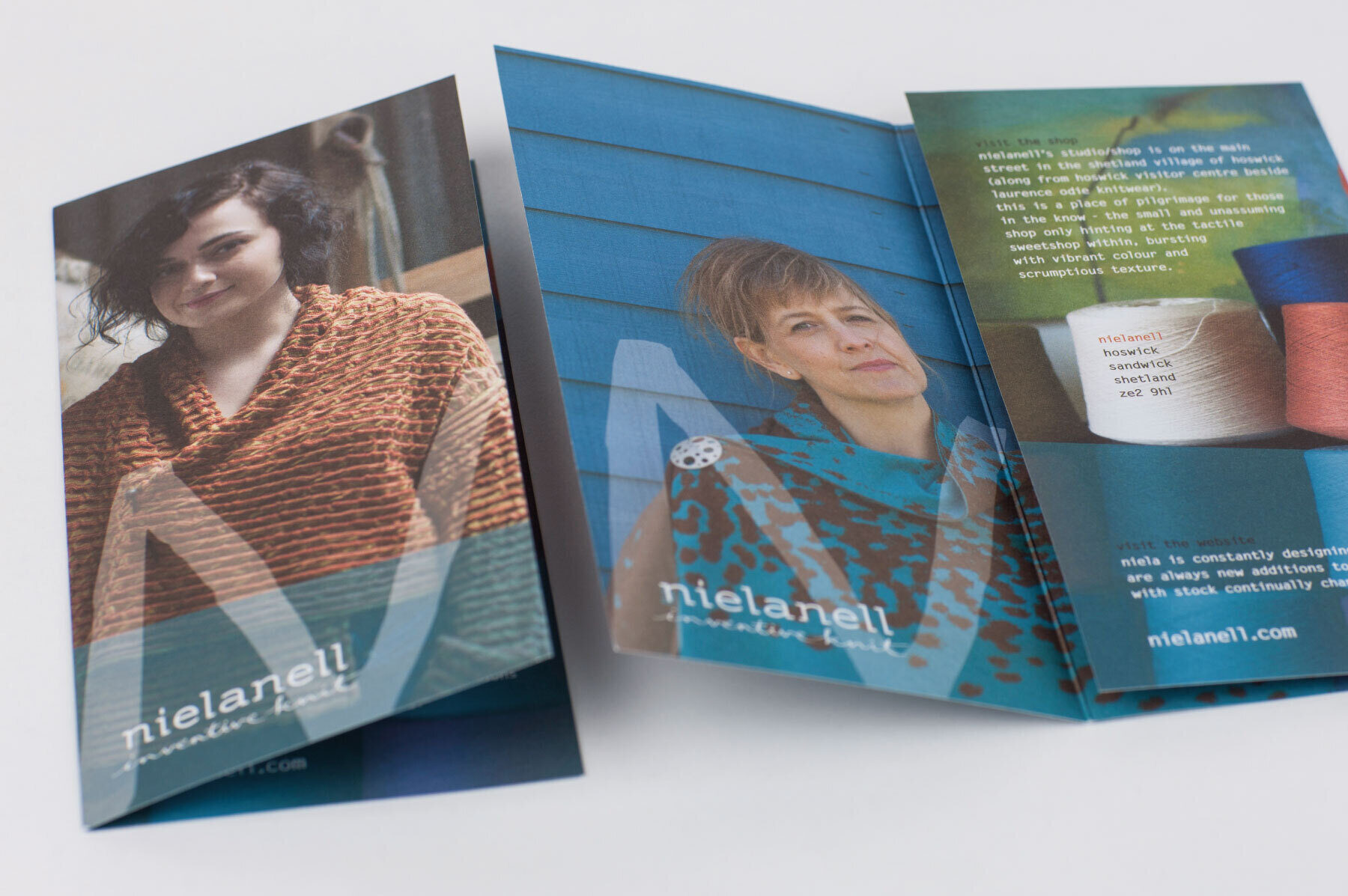 I have a bit of an aversion to the word 'brand', but through collaborating with Gail and Astrid I've realised that building a brand does not mean sacrificing integrity; Nielanell retains a bit of anti-brand attitude.
Niela Nell Kalra
Designer & founder, Nielanell
Visual identity
A confident, grown-up visual language adds gravity.
In addition to the new N logomark we used colour, texture and photography to create a cohesive but layered visual identity. This anchors Nielanell in Shetland as a contemporary craft brand.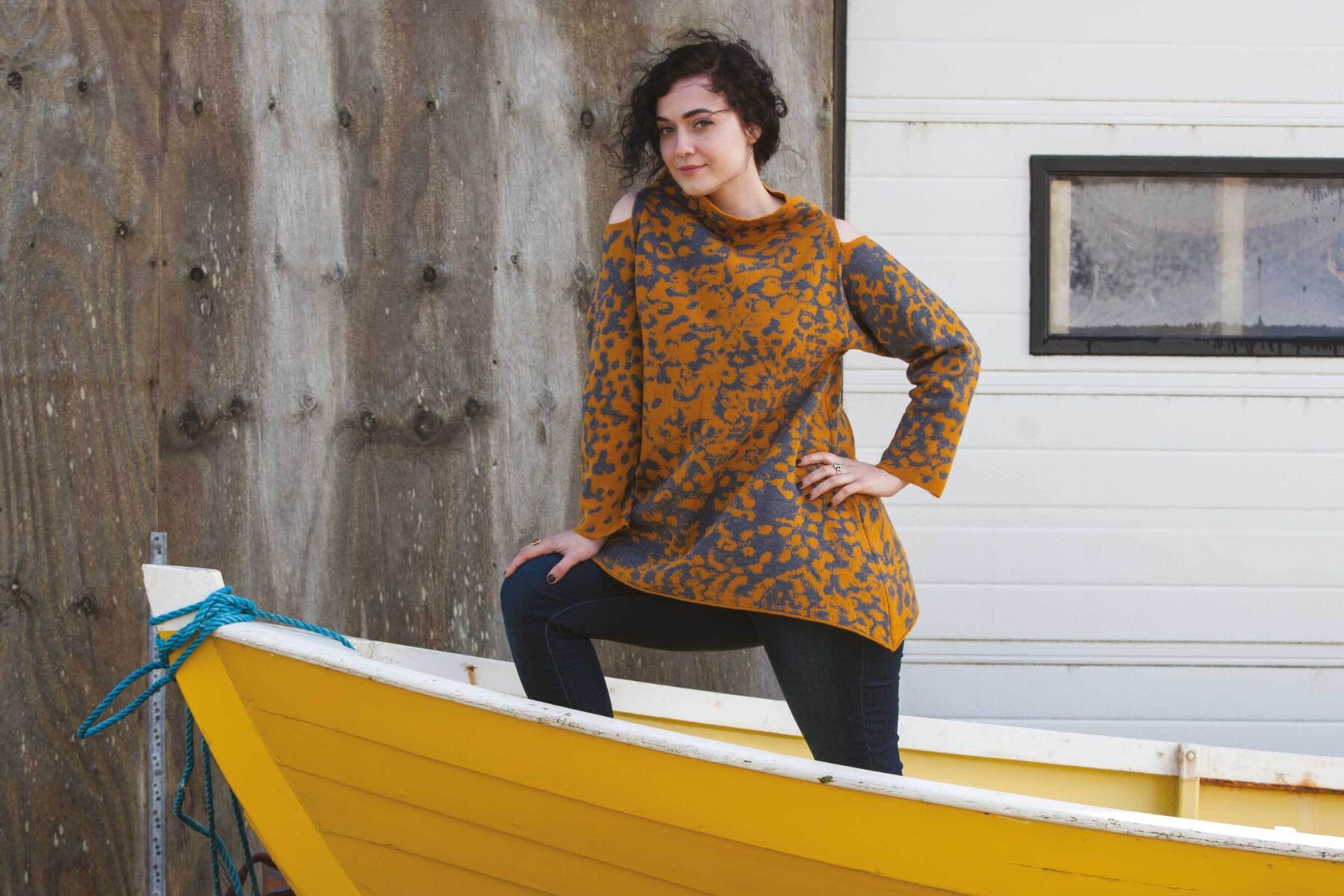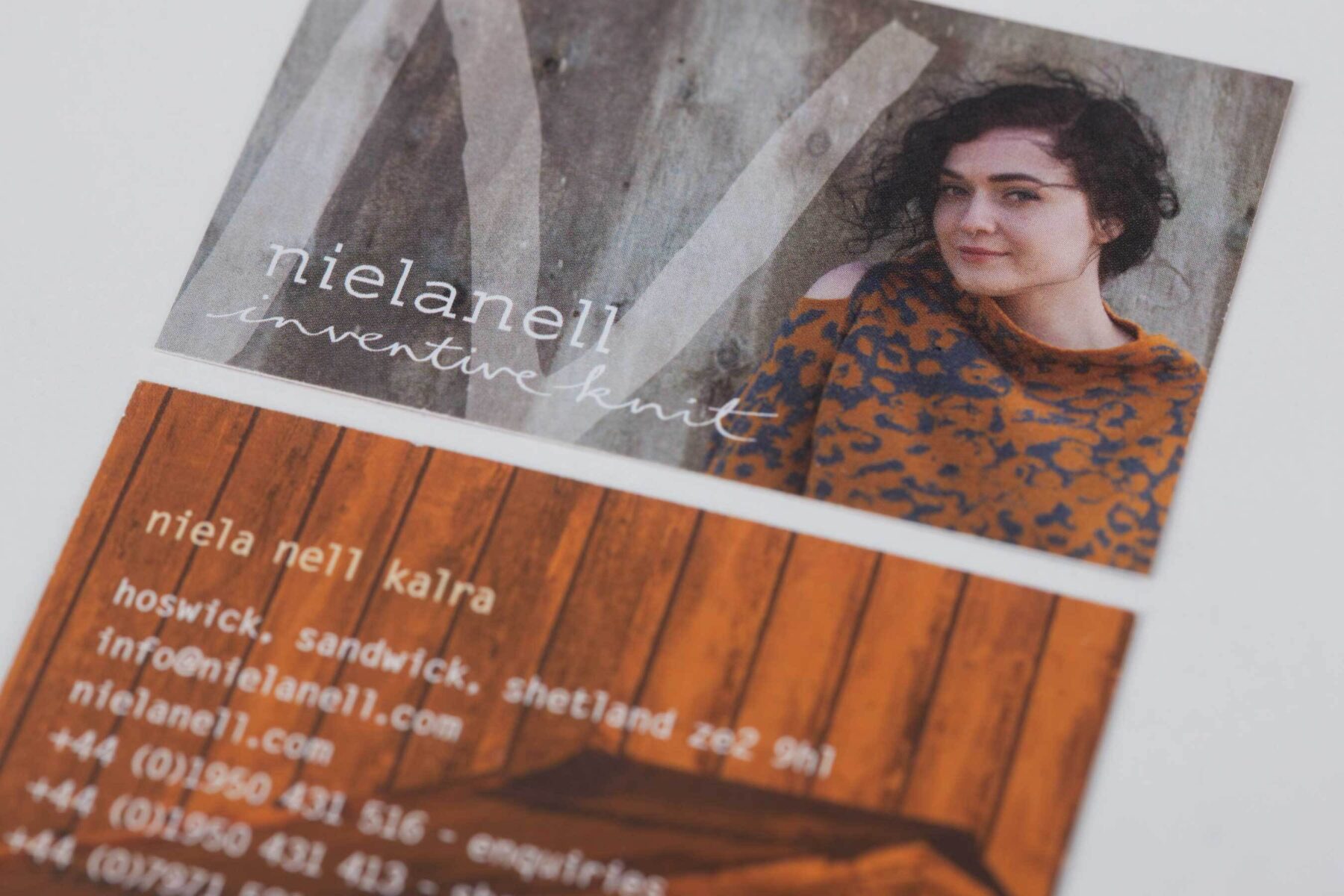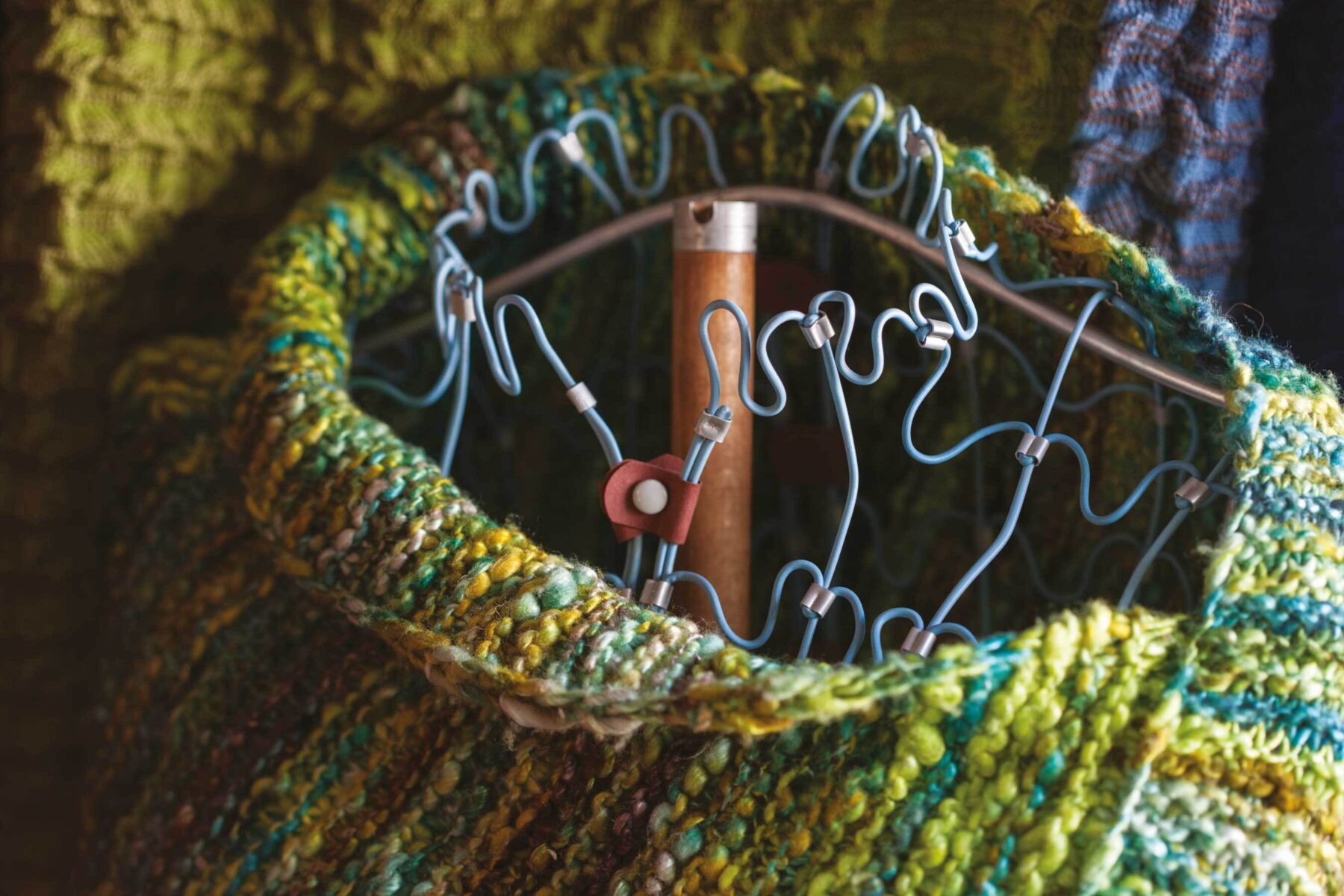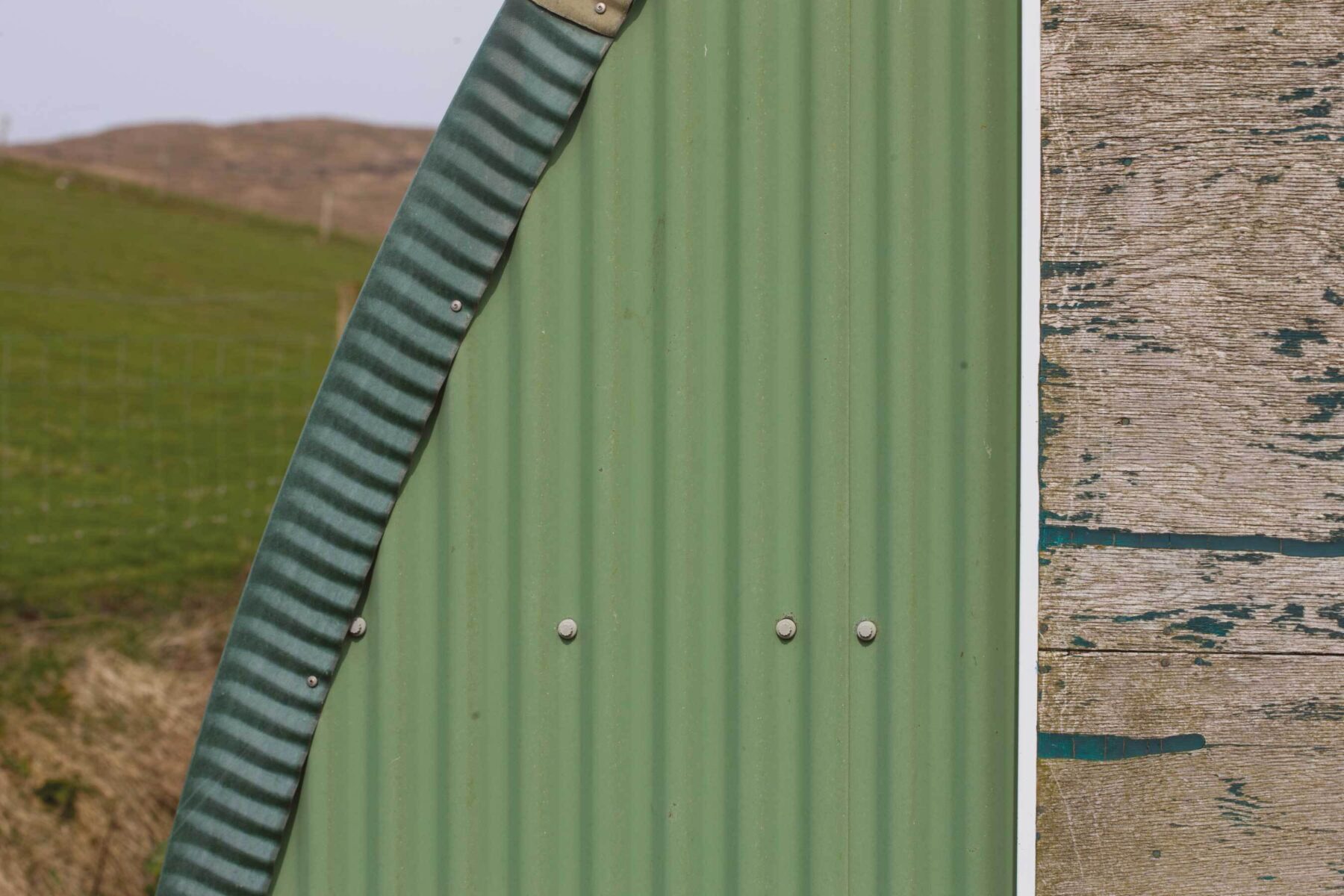 Art direction and styling
Photography reflects those who wear Nielanell, the inclusive ethos at the label and its location in Shetland.
Working with a brilliant group of non-professional models and photographer Angus Bremner, we art directed and styled a photoshoot in Hoswick.
We still art direct photography for Nielanell with various photographers. Sometimes remotely!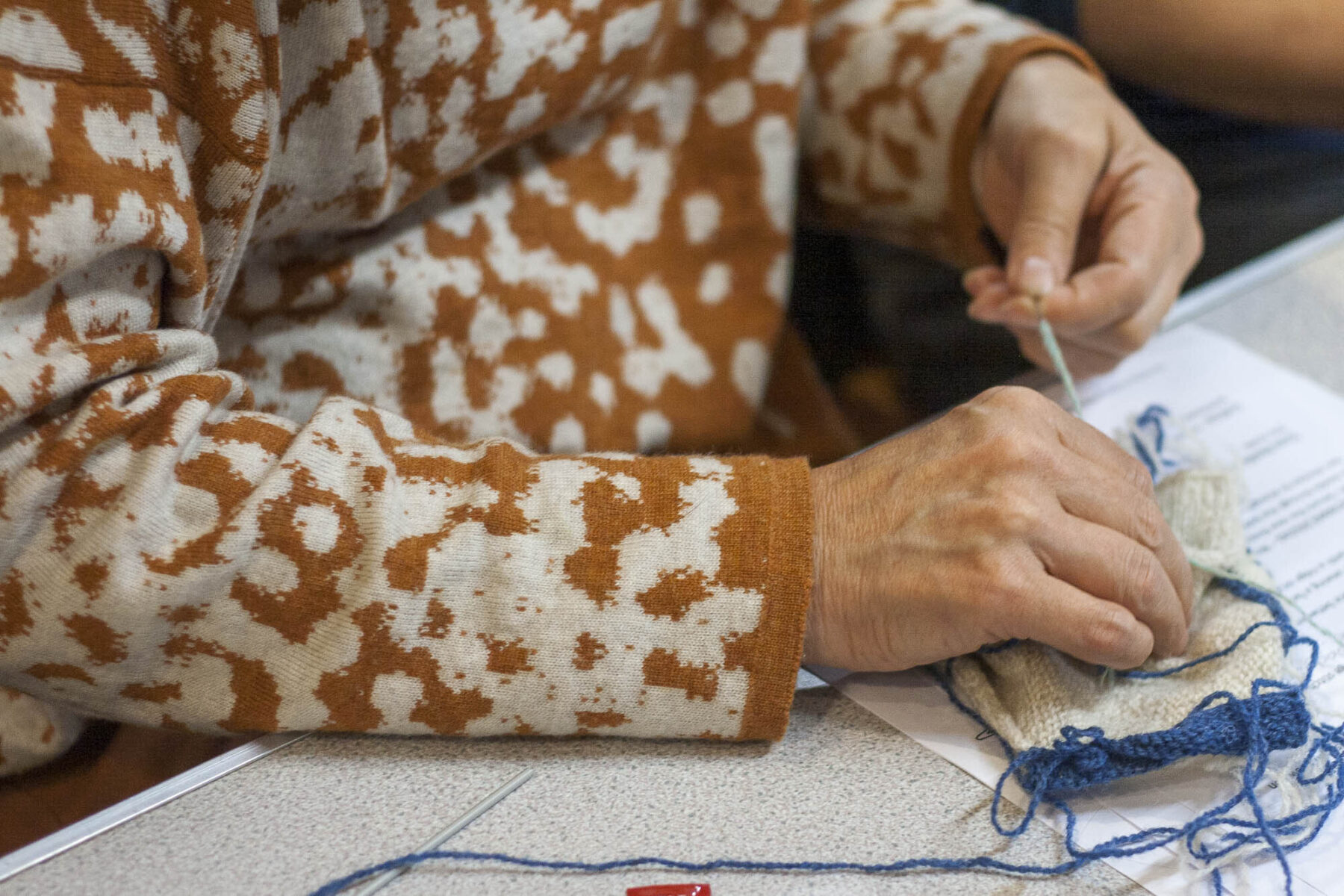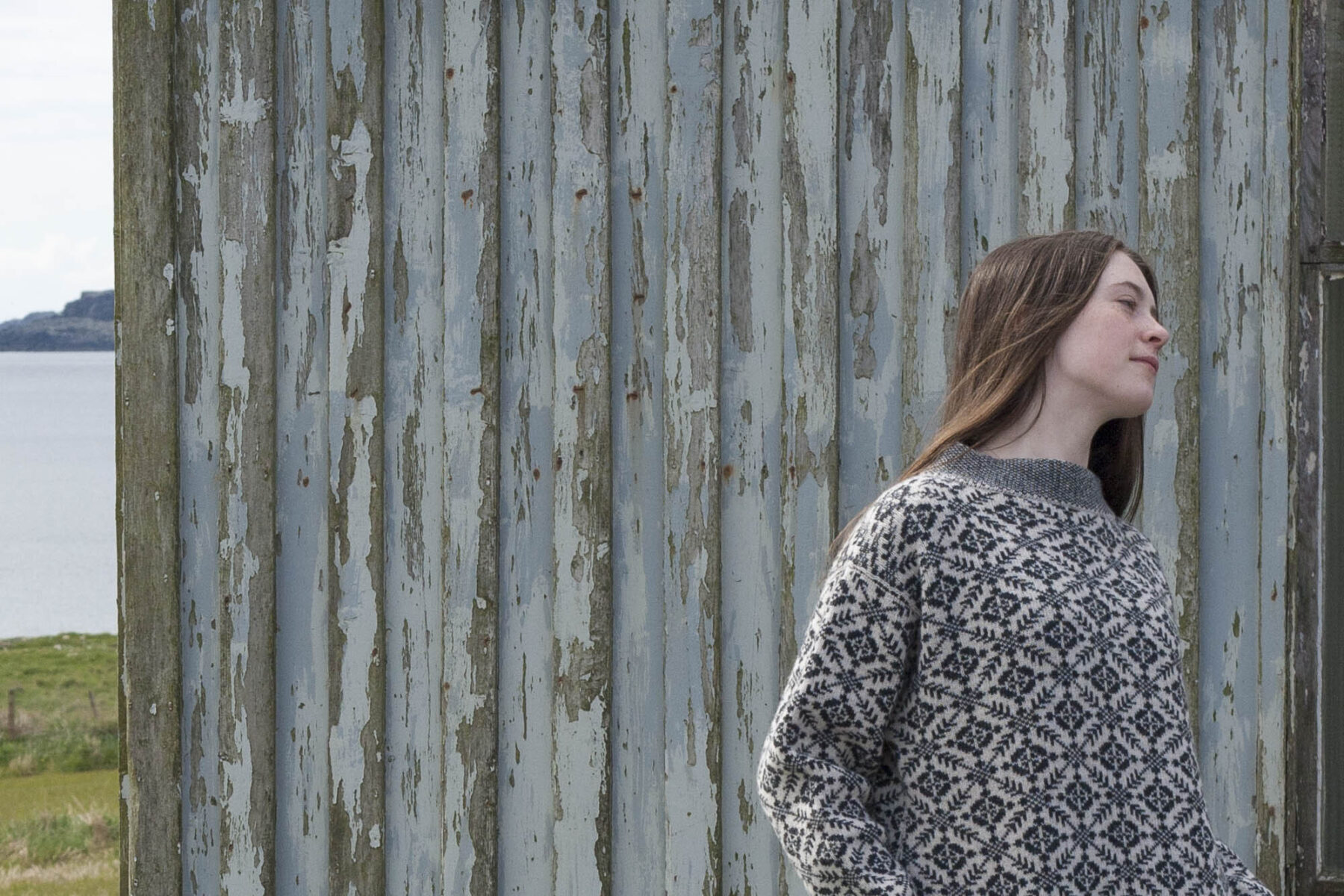 Digital design
Nielanell, but more so. Our second website for the brand launched in late summer 2021.
Use of colour and texture has been refined and extended; page layouts and e-commerce interfaces have been updated and modernised (the site now runs on Shopify); more space is given to the interesting narratives behind the collections.
Sales performance has already been extremely strong—the label had its best ever Christmas online.