Kylesku Hotel
Modern Highland hospitality
Reinforcing the purposeful brand of a rural hotel and restaurant.
Branding, identity, digital
We translated the reputation, ethos and style of service at Kylesku Hotel into an elegant new visual identity and website.
Just six months after launch coronavirus arrived in the UK. We are so proud that our work has helped the team withstand the unprecedented challenges that followed.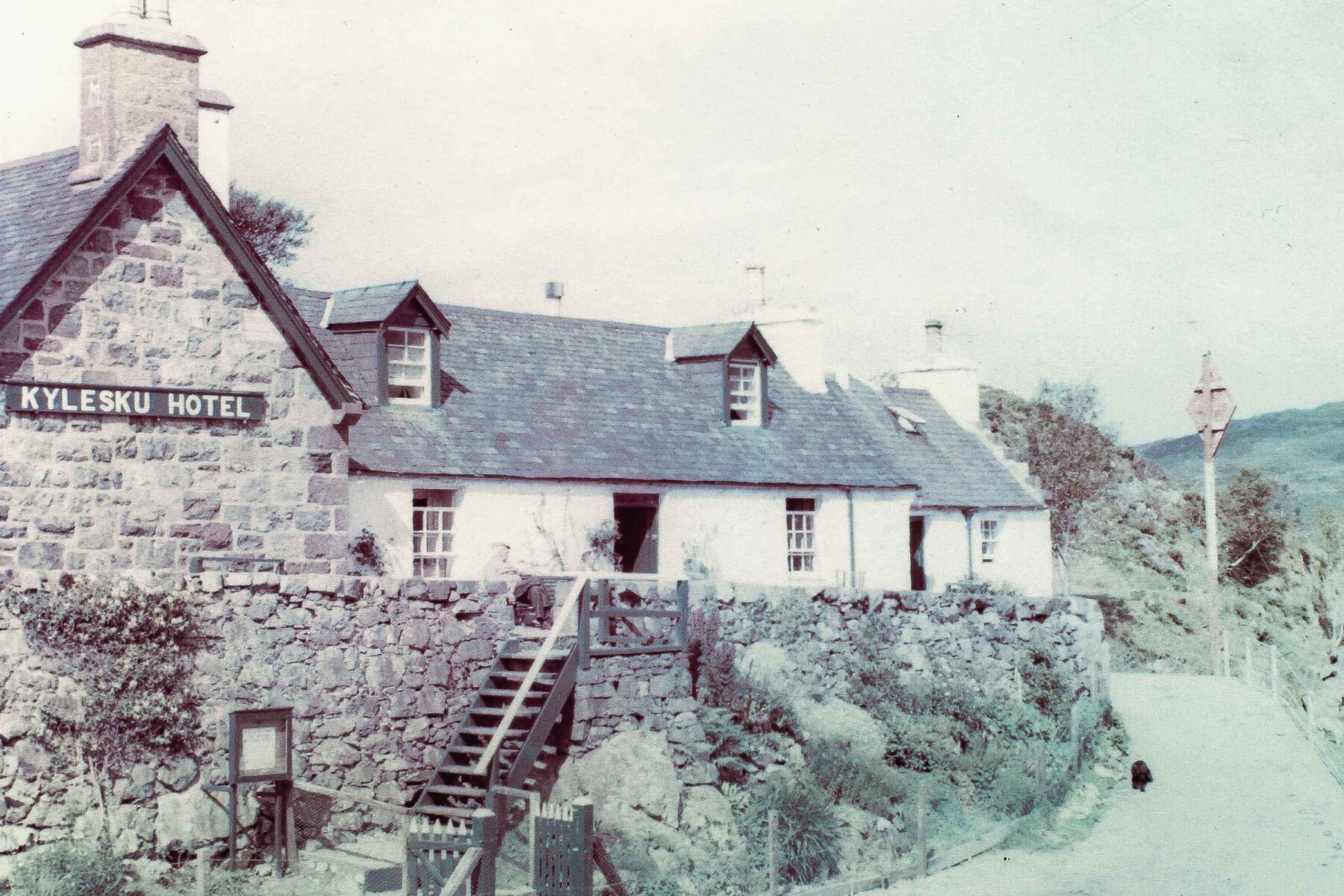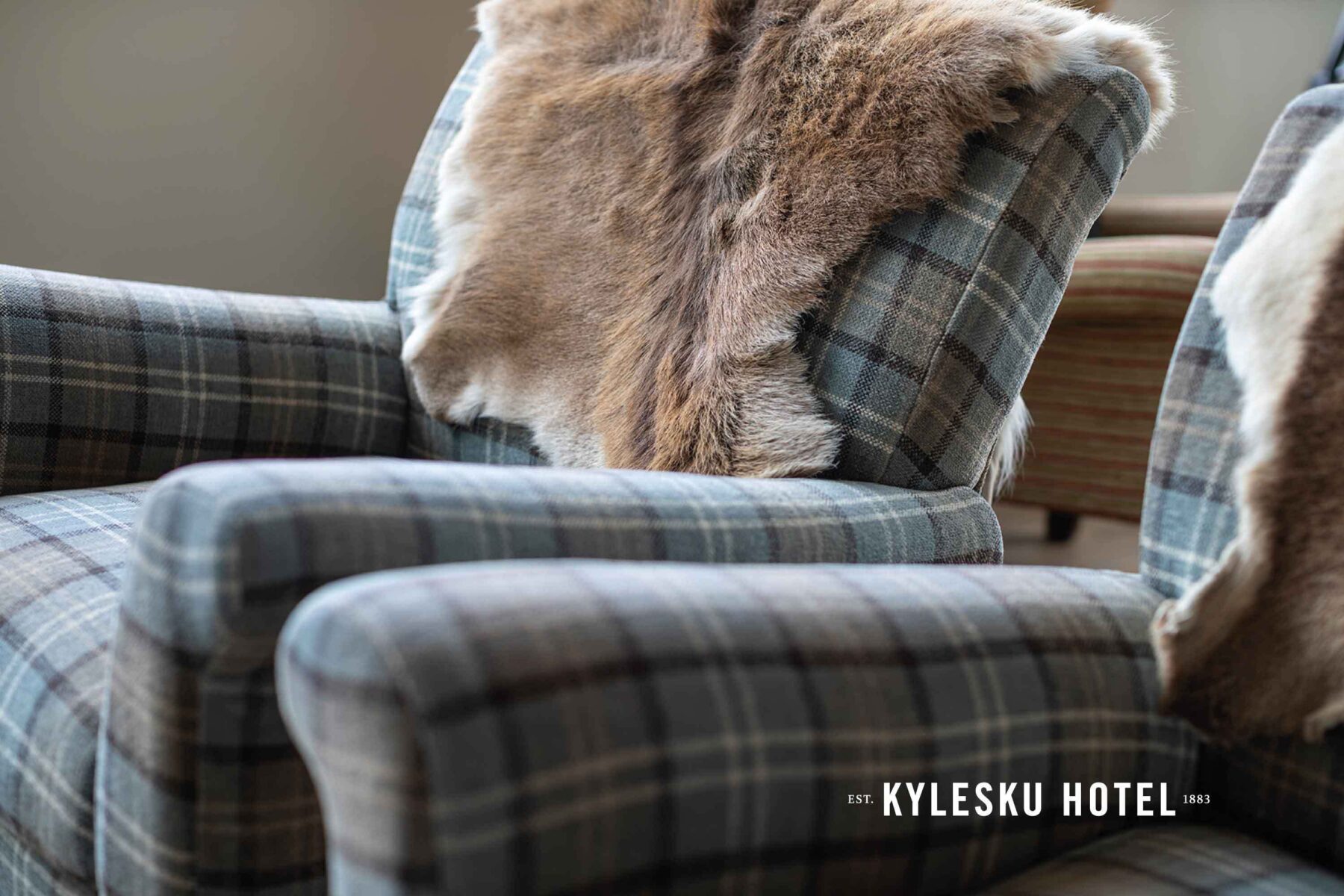 Designing A new hotel logo
Grounding a modern, rural brand in history.
Originally commissioned to create a new website, our remit was expanded to encompass the whole identity—including a new logo.
The logotype ties together tradition and modernity like the hotel itself (there has been an inn at Kylesku since at least 1883).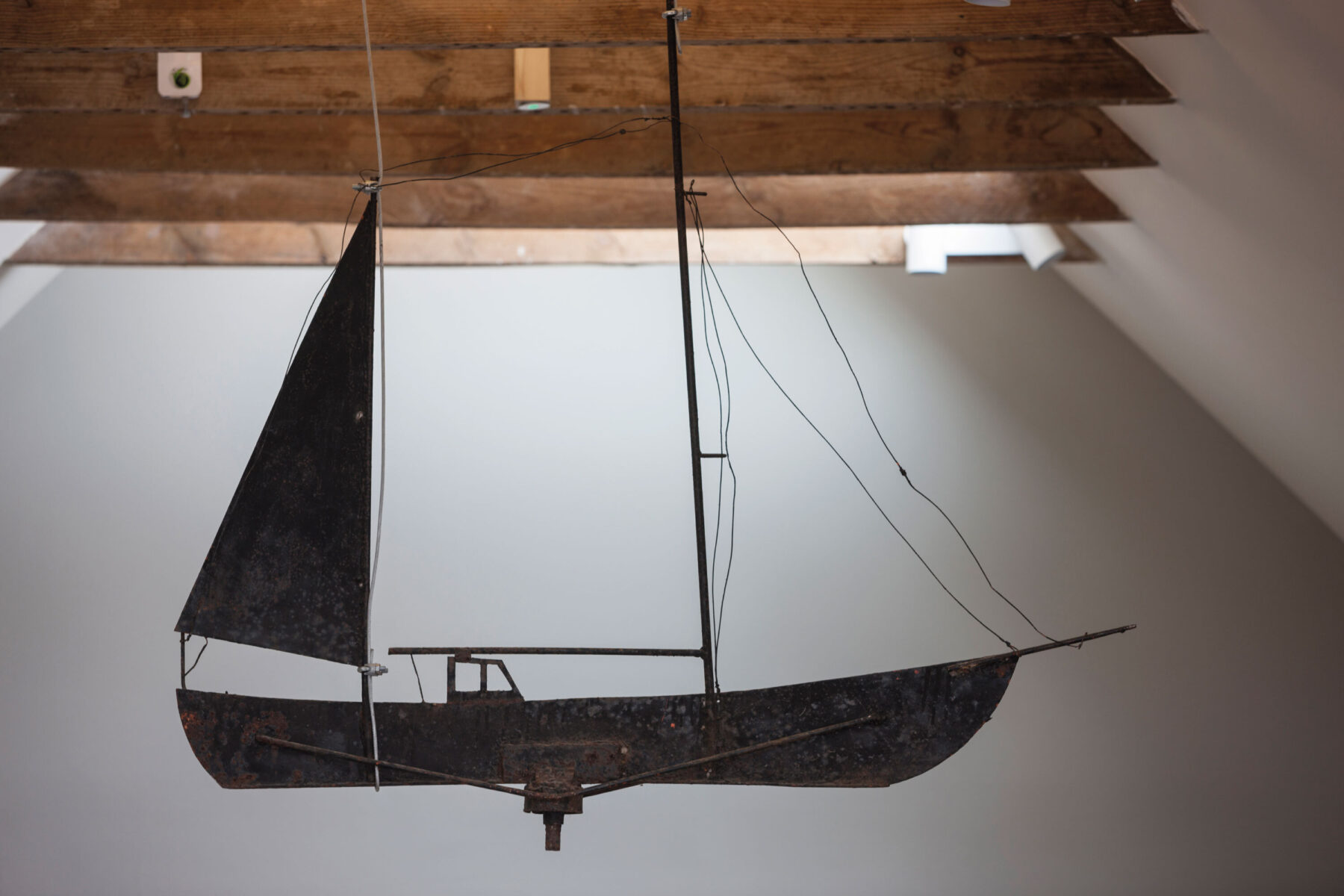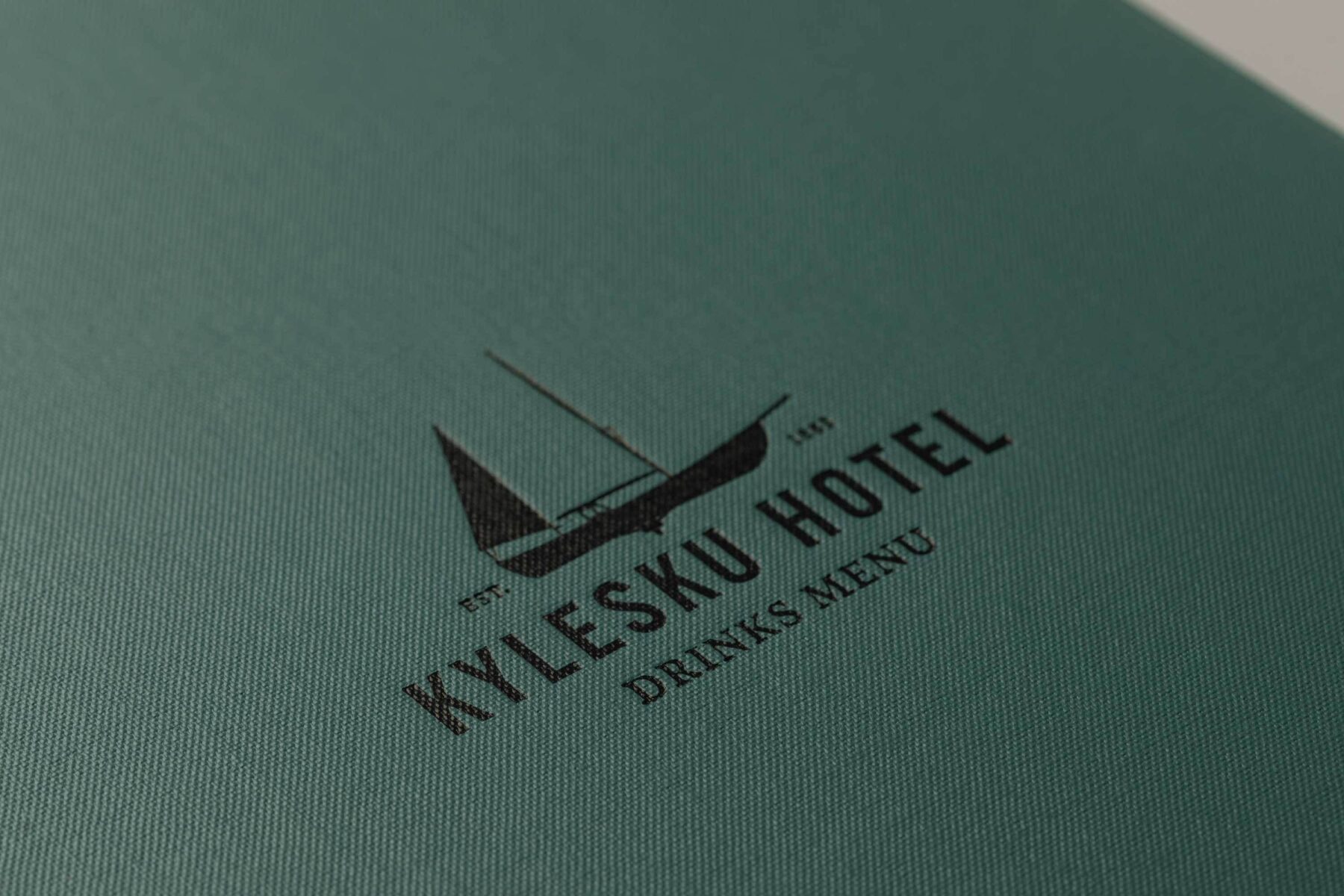 A vintage weather vane, which hangs in the dining room, gave us a neat way to indicate the hotel's lochside location.
Flexibility is designed into the logo. The logotype and logomark can stand alone; the boat mark becomes a useful icon or emblem.
Design continuity
Attention to detail allows reinforcement of branding.
Bespoke menu binders cite individual local suppliers and give a sense of history—while reflecting the standard of food and service at the hotel today.
Practicality is important, too. Staff can easily type up menus from a template and slip sheets in and out of the binders.
Art direction & colour
A carefully chosen colour palette links to the local landscape and also to the hotel's interiors and architecture (refurbished by Helen Lucas Architects). Photography is by Angus Bremner with art direction by us.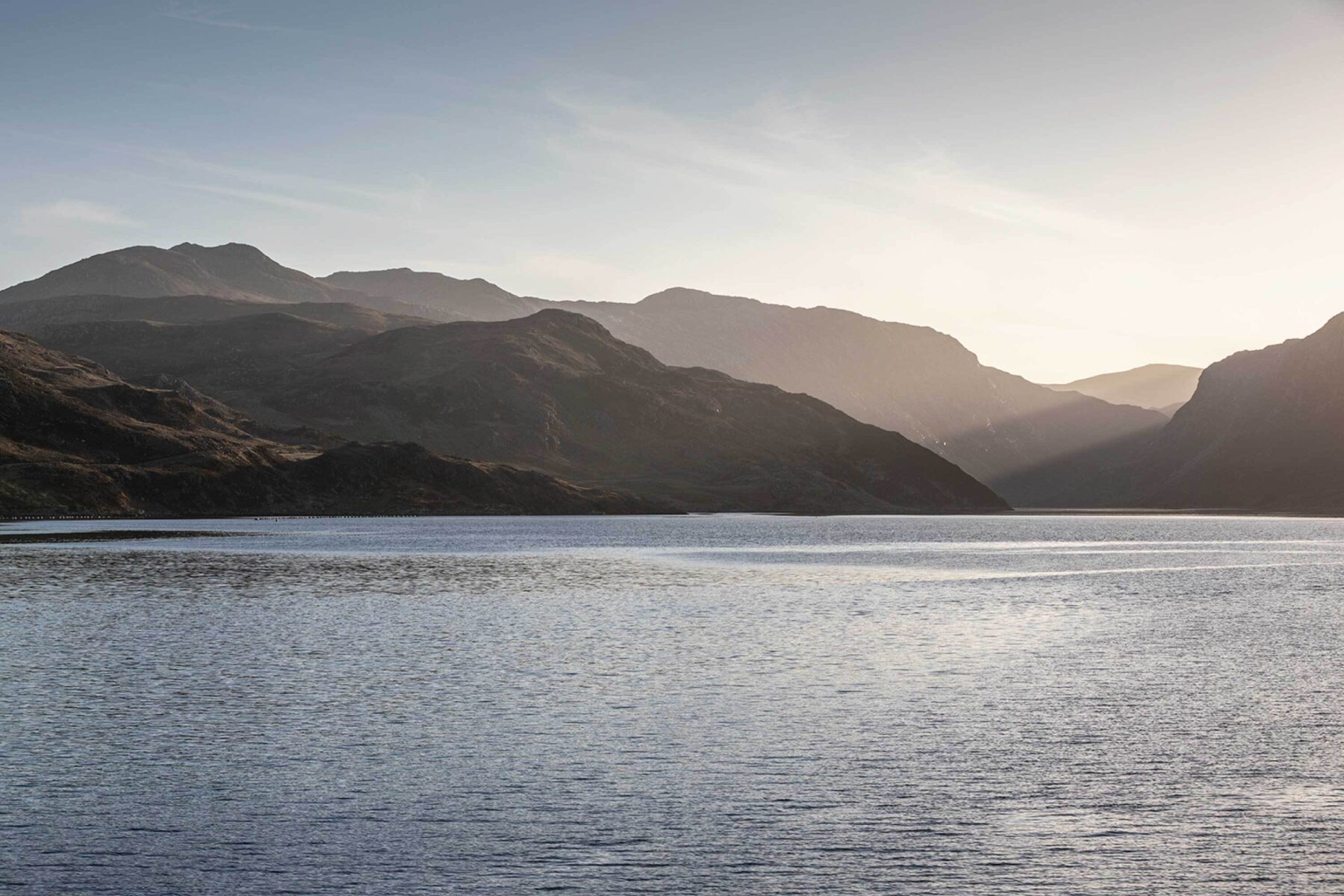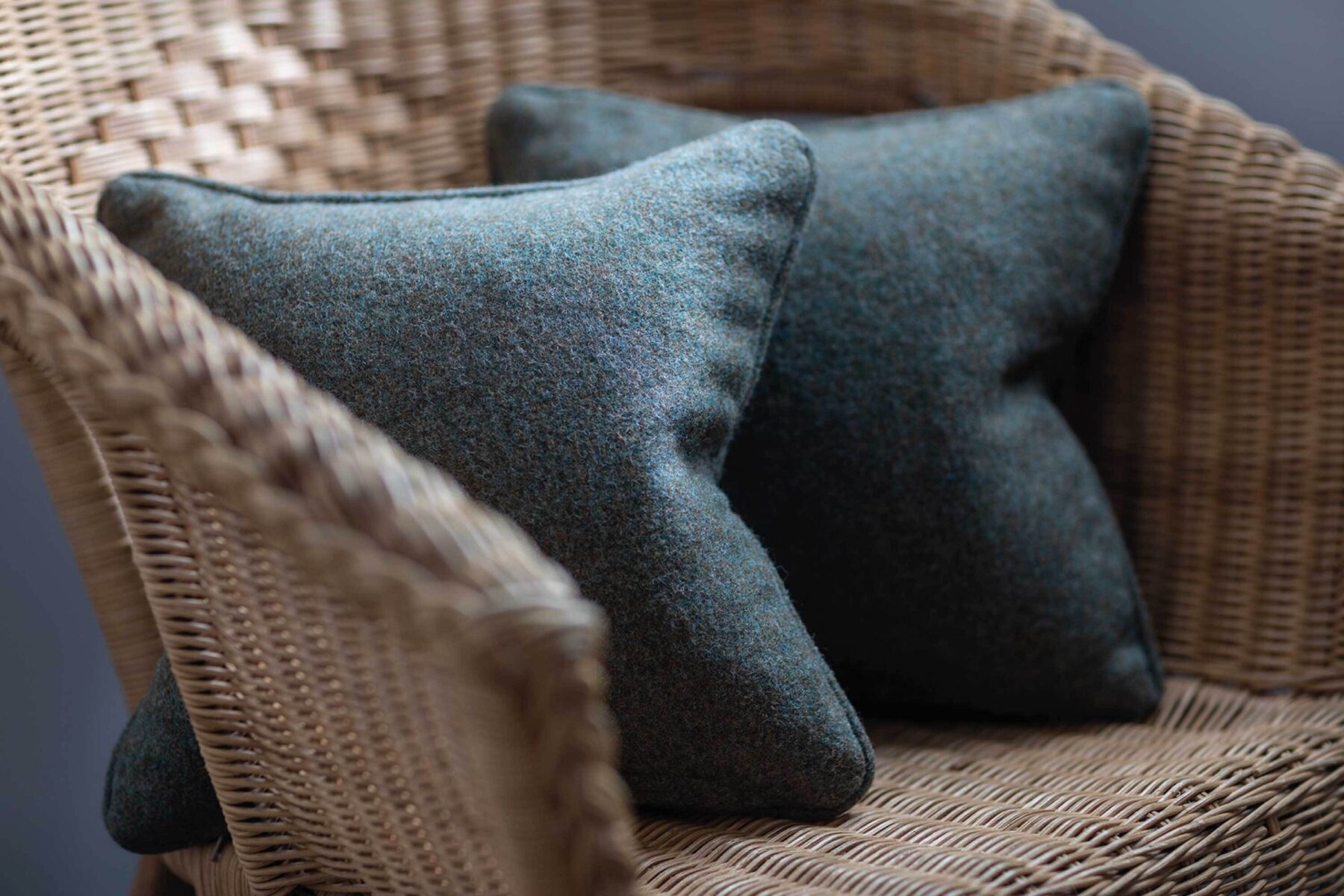 Our new identity and website have significantly strengthened the core of our brand.
Tanja Lister
Director & owner 2009-2021, Kylesku Hotel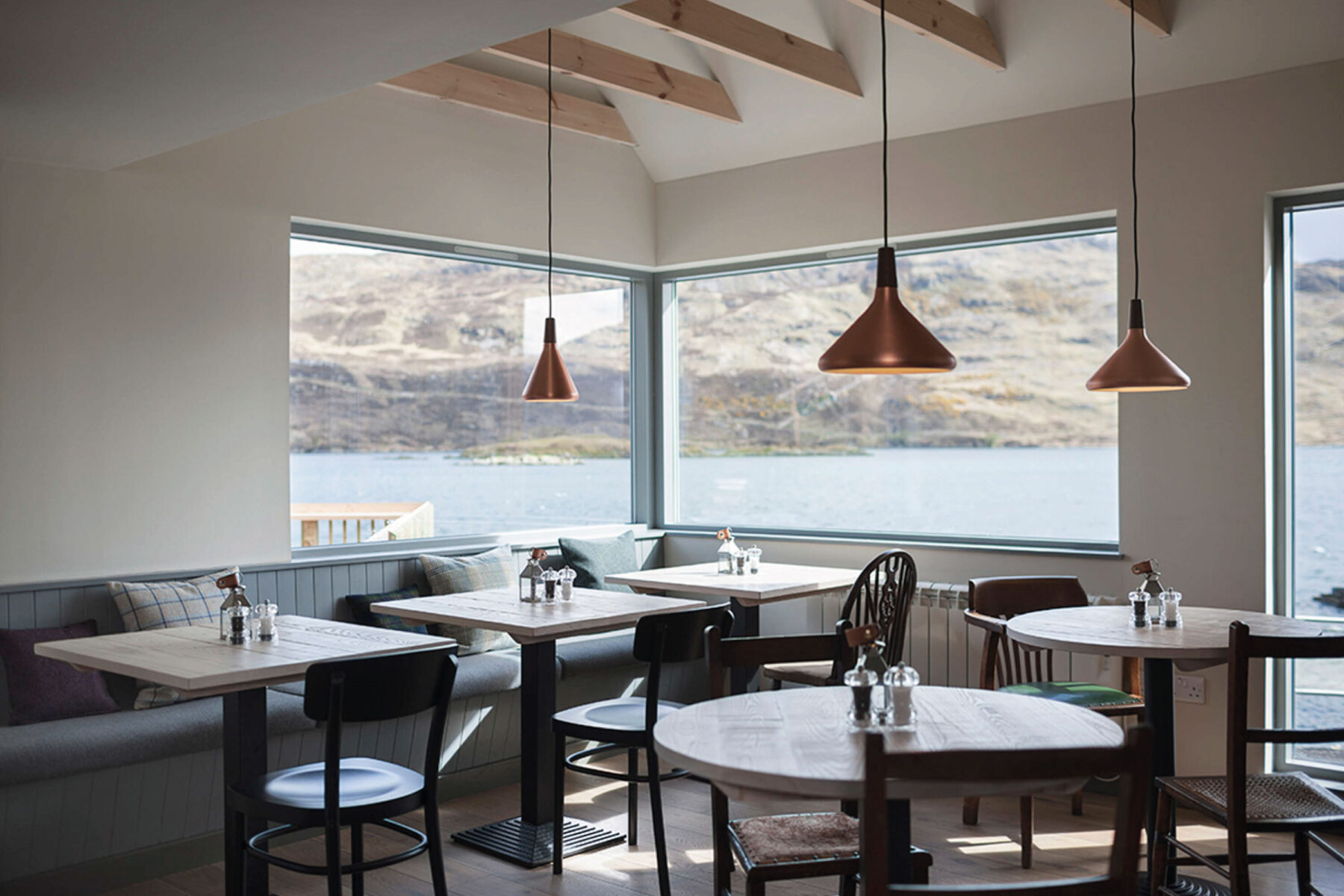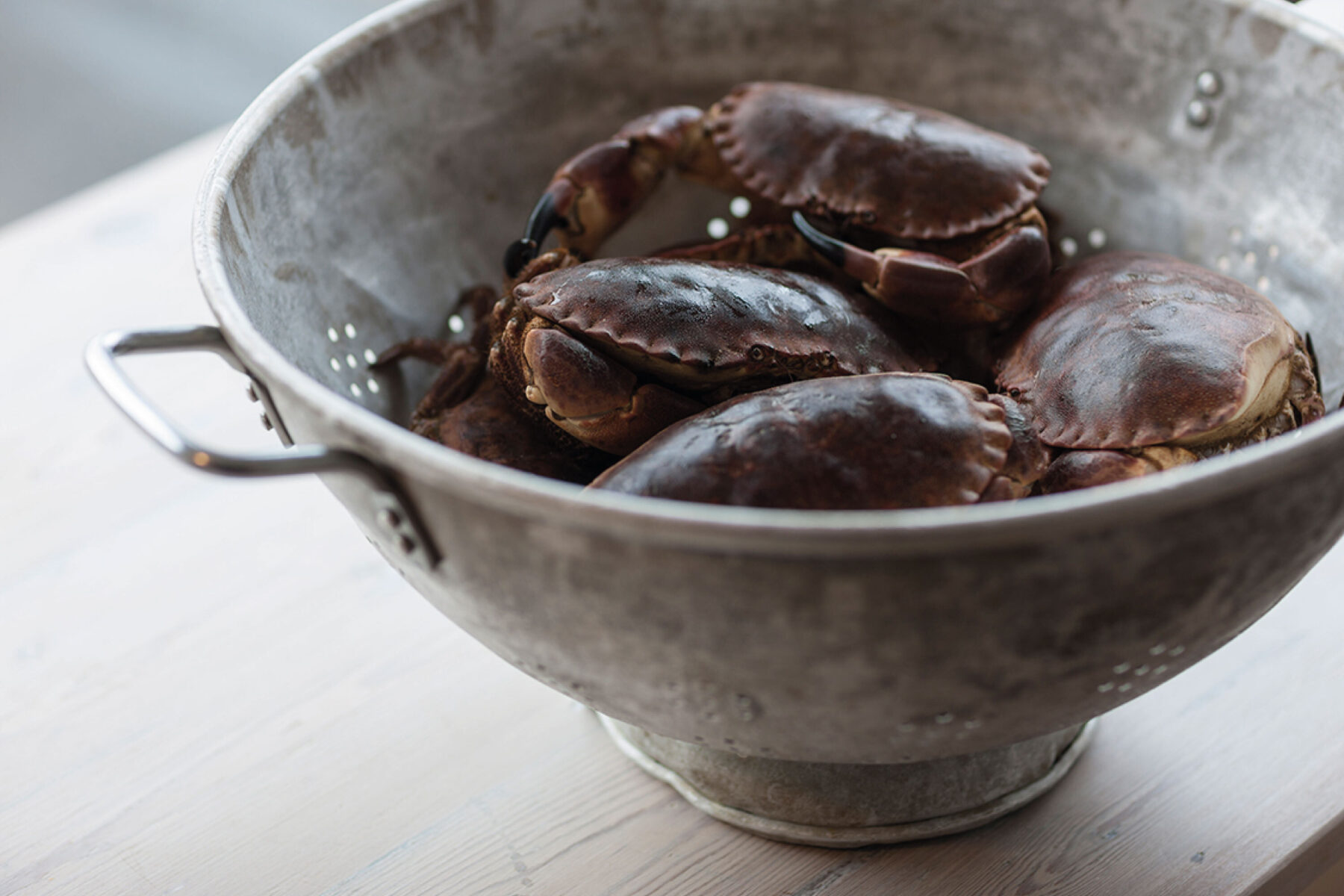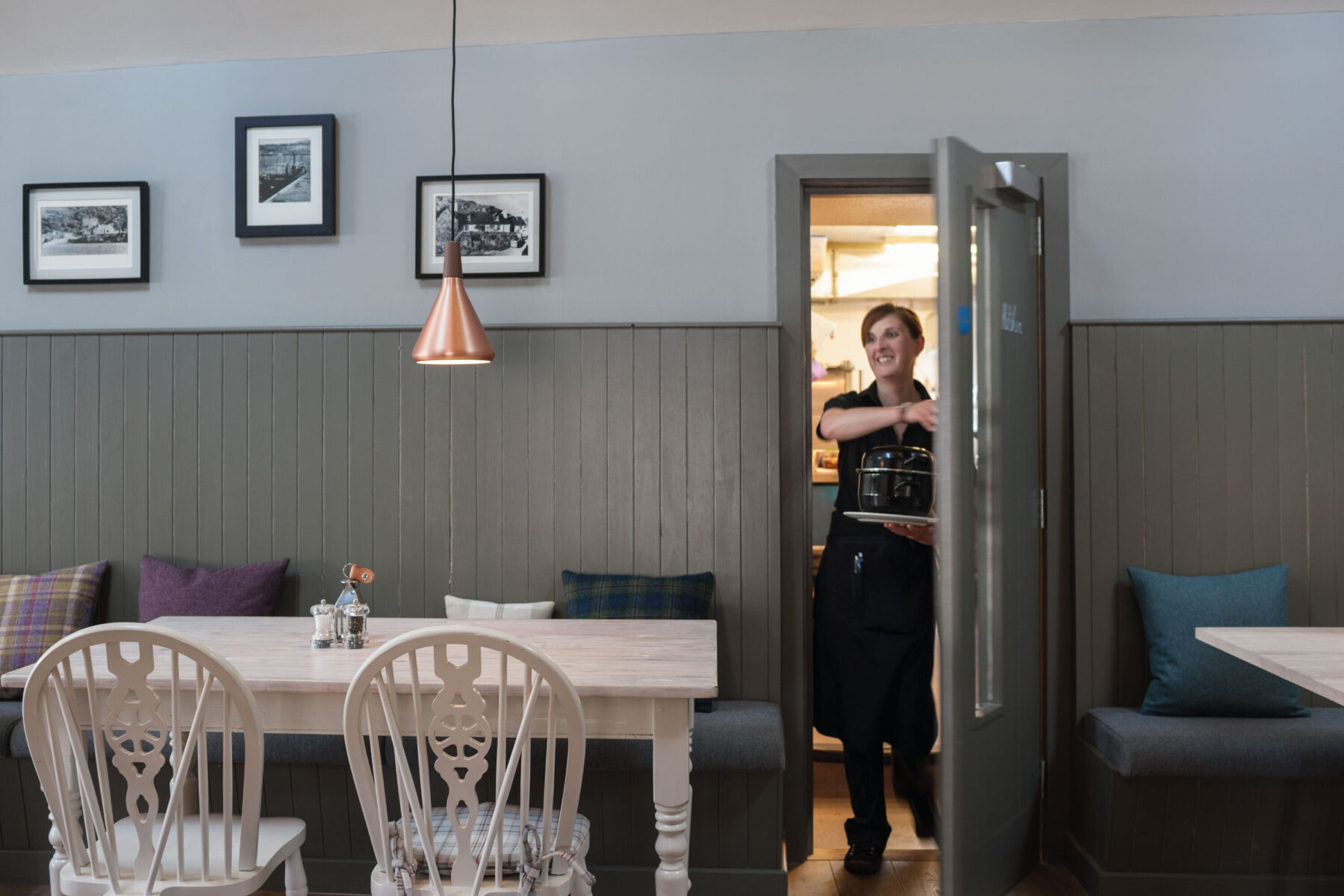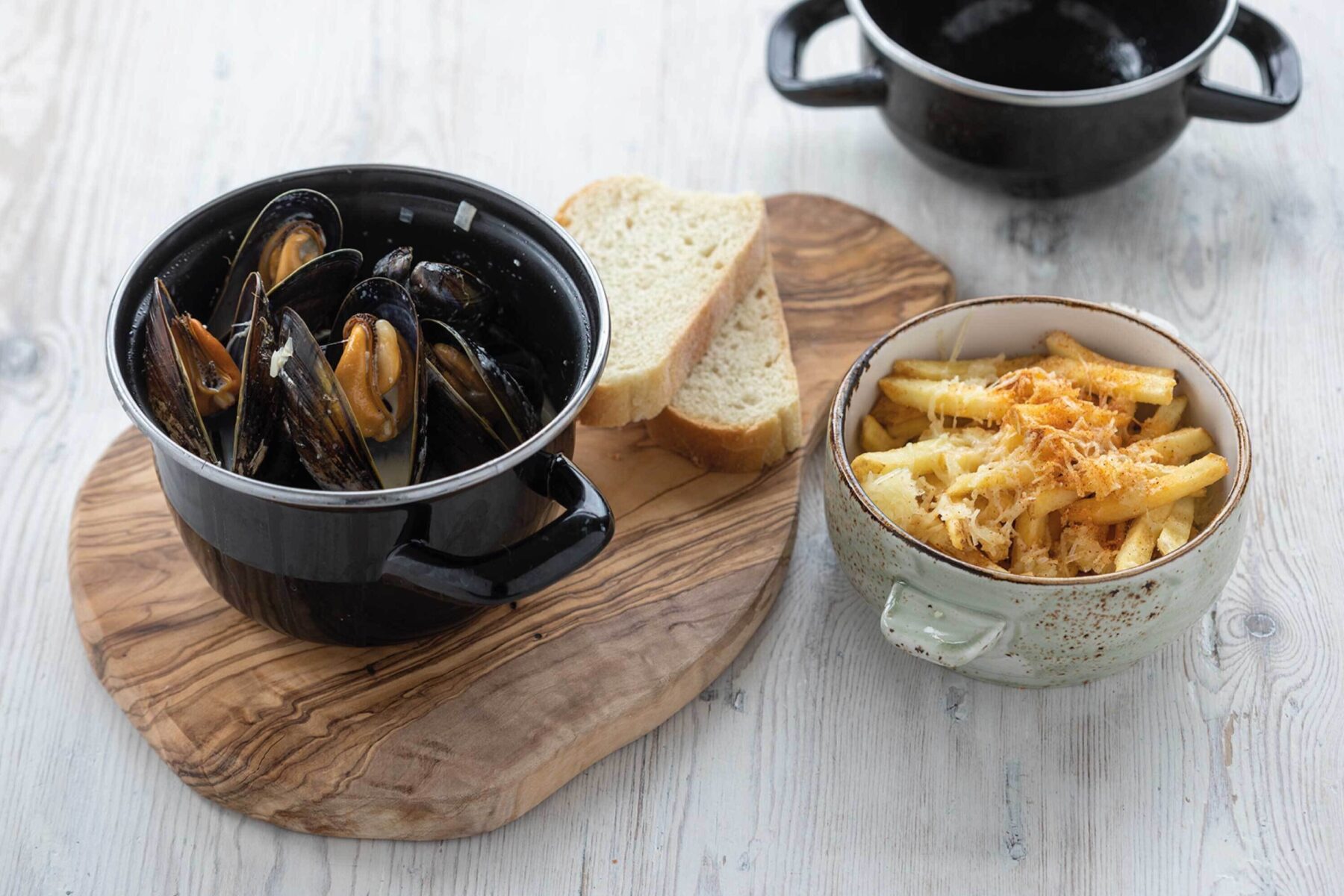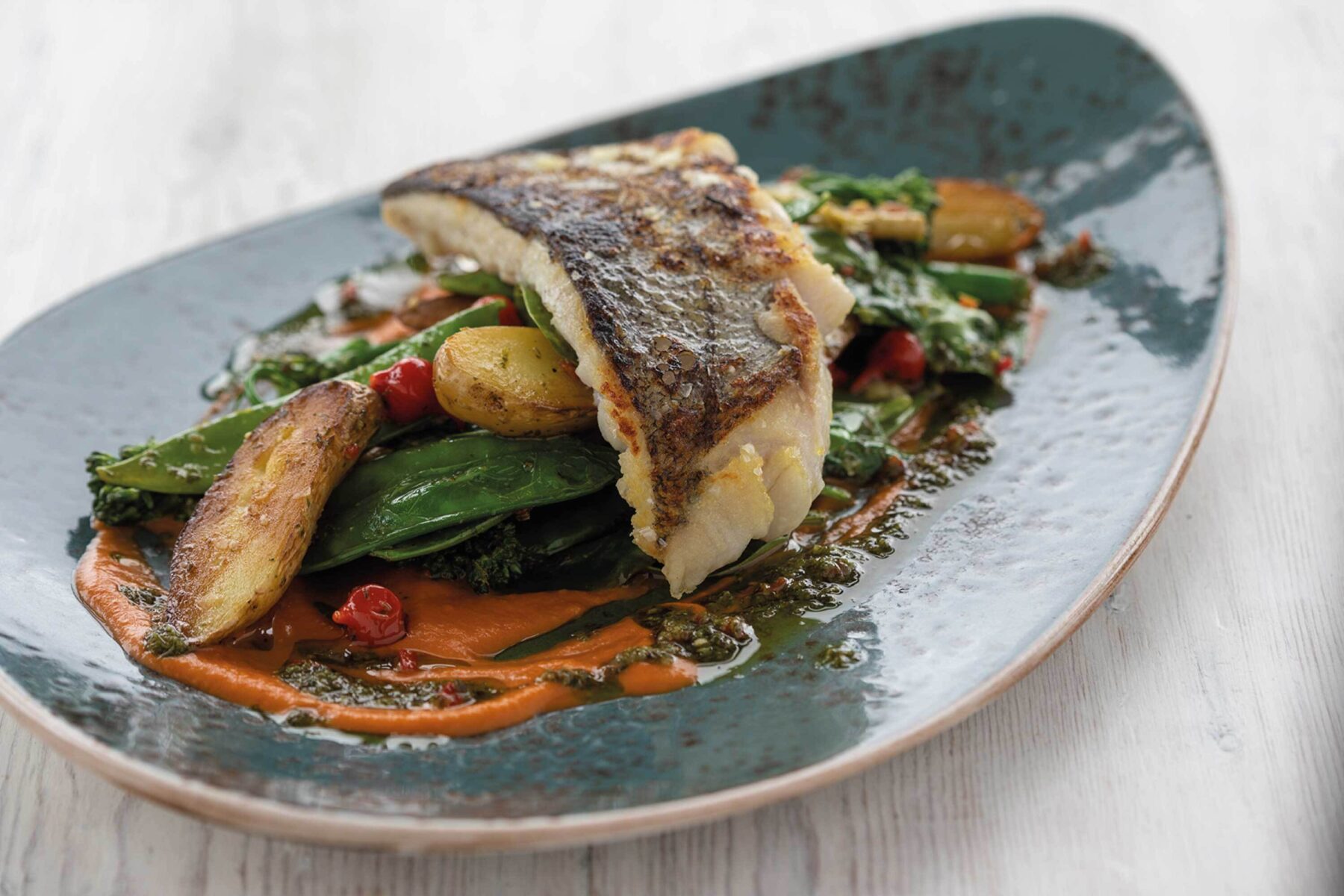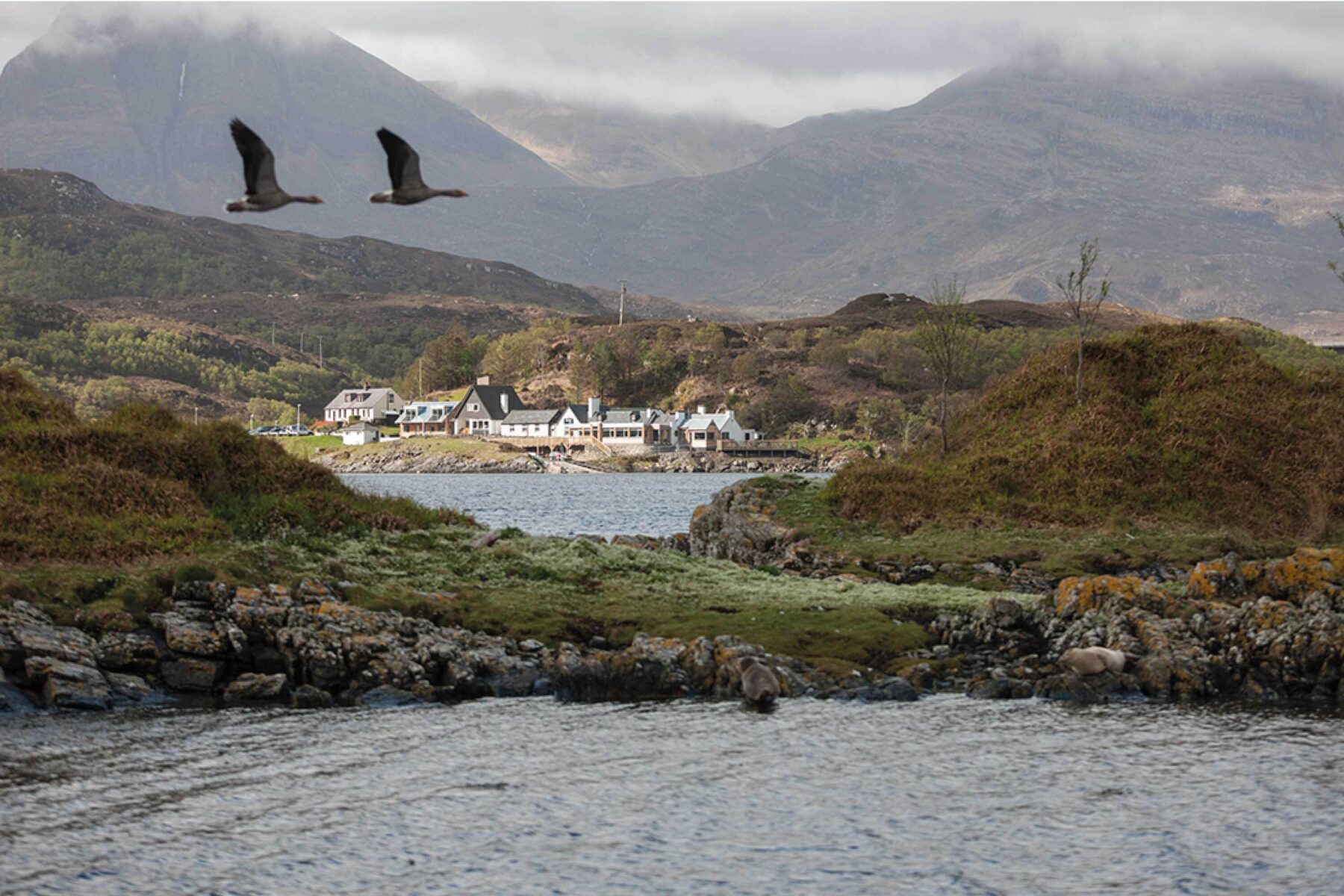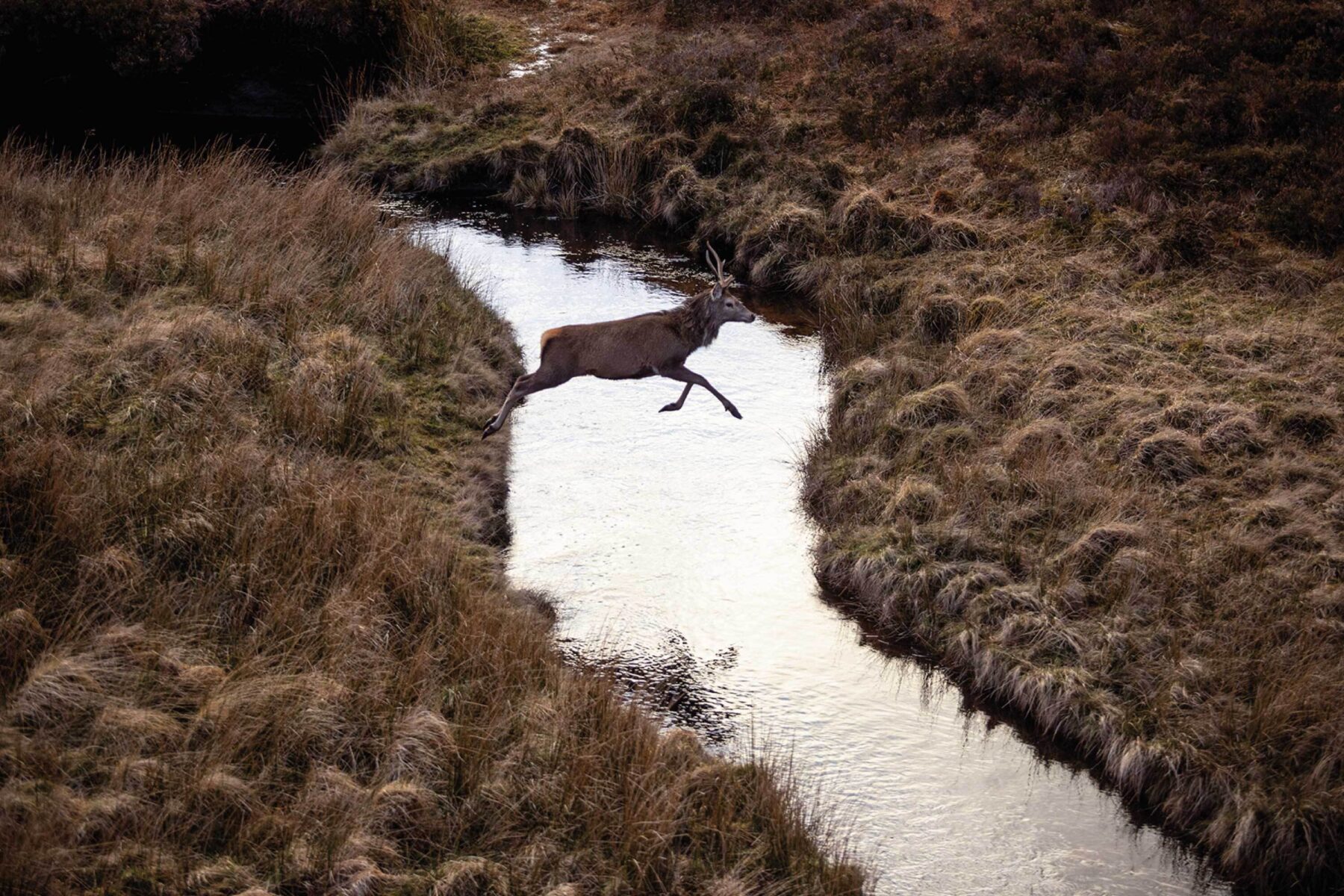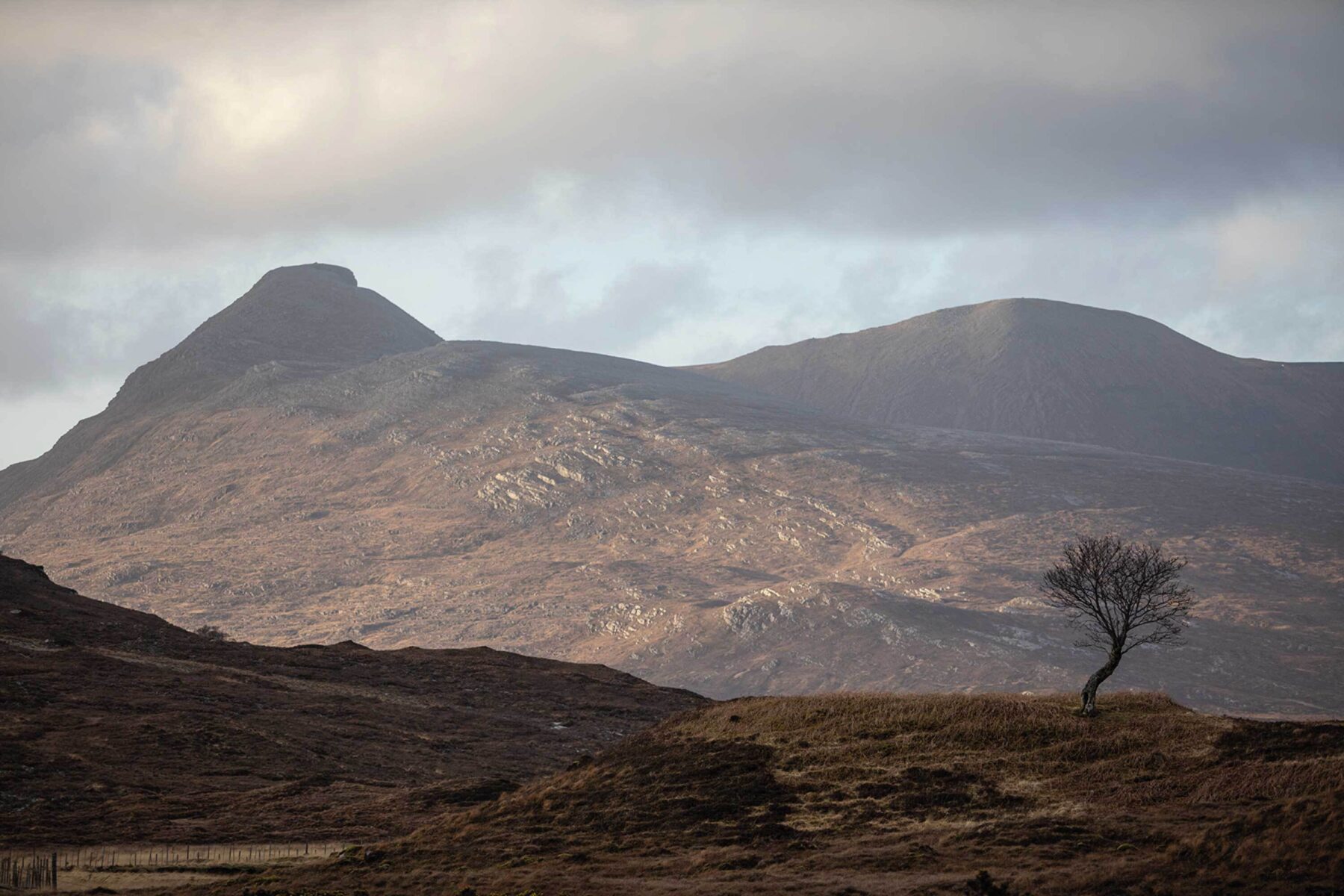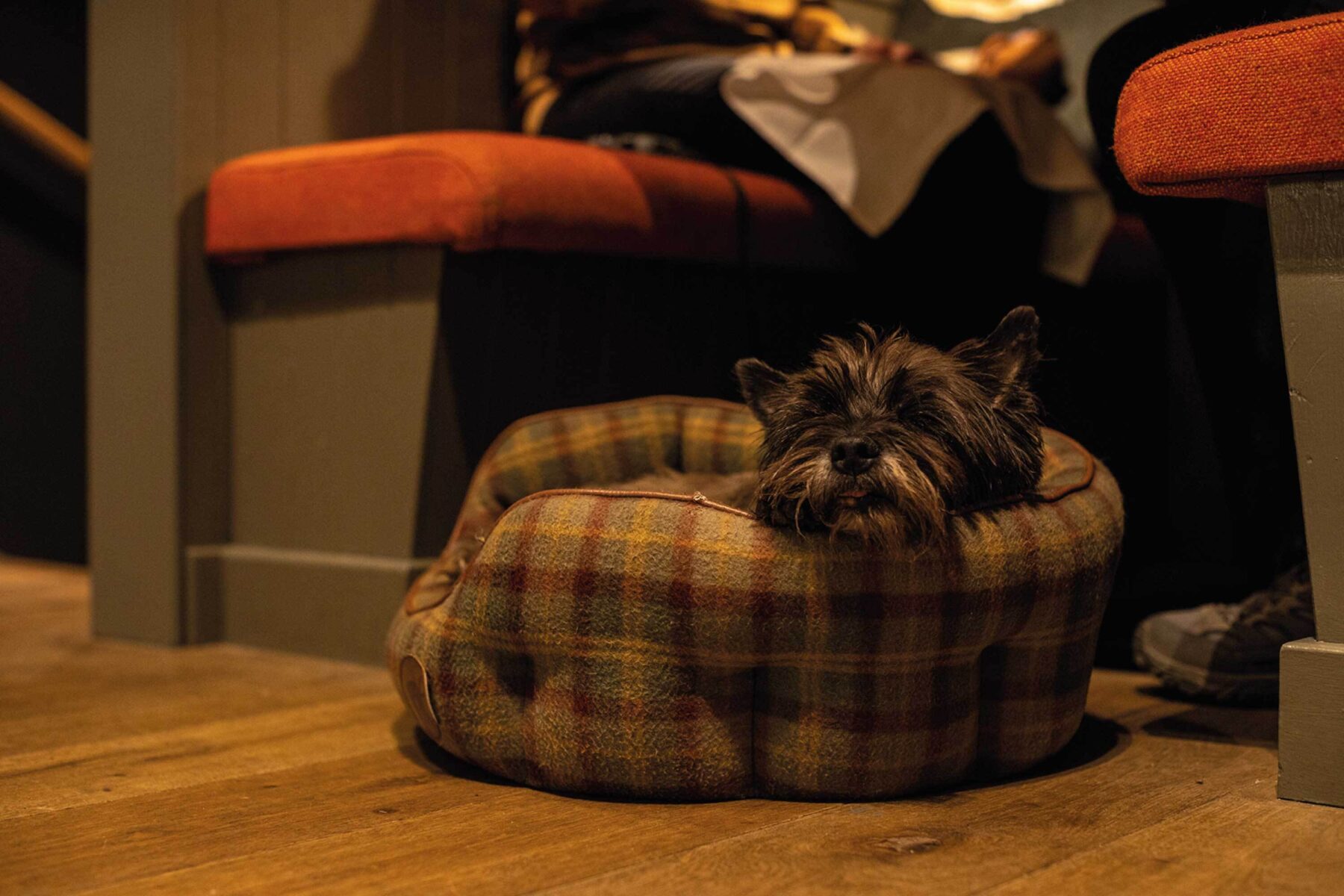 Digital design & strategy
Specific goals are met as the brand comes to life, digitally.
The website is visually interesting, but it is also replete with informative content. Being attentive to detail is on-brand for this hotel; it is a reflection of the personalised style of service and a thoughtful, ethical approach to business.
One result of our work is an increasing number of guests keen to experience the north-western winter. Busier 'shoulder' months mean more stable jobs (a client target).

Kylesku, with its particular offer, has become a micro-destination on the North Coast 500.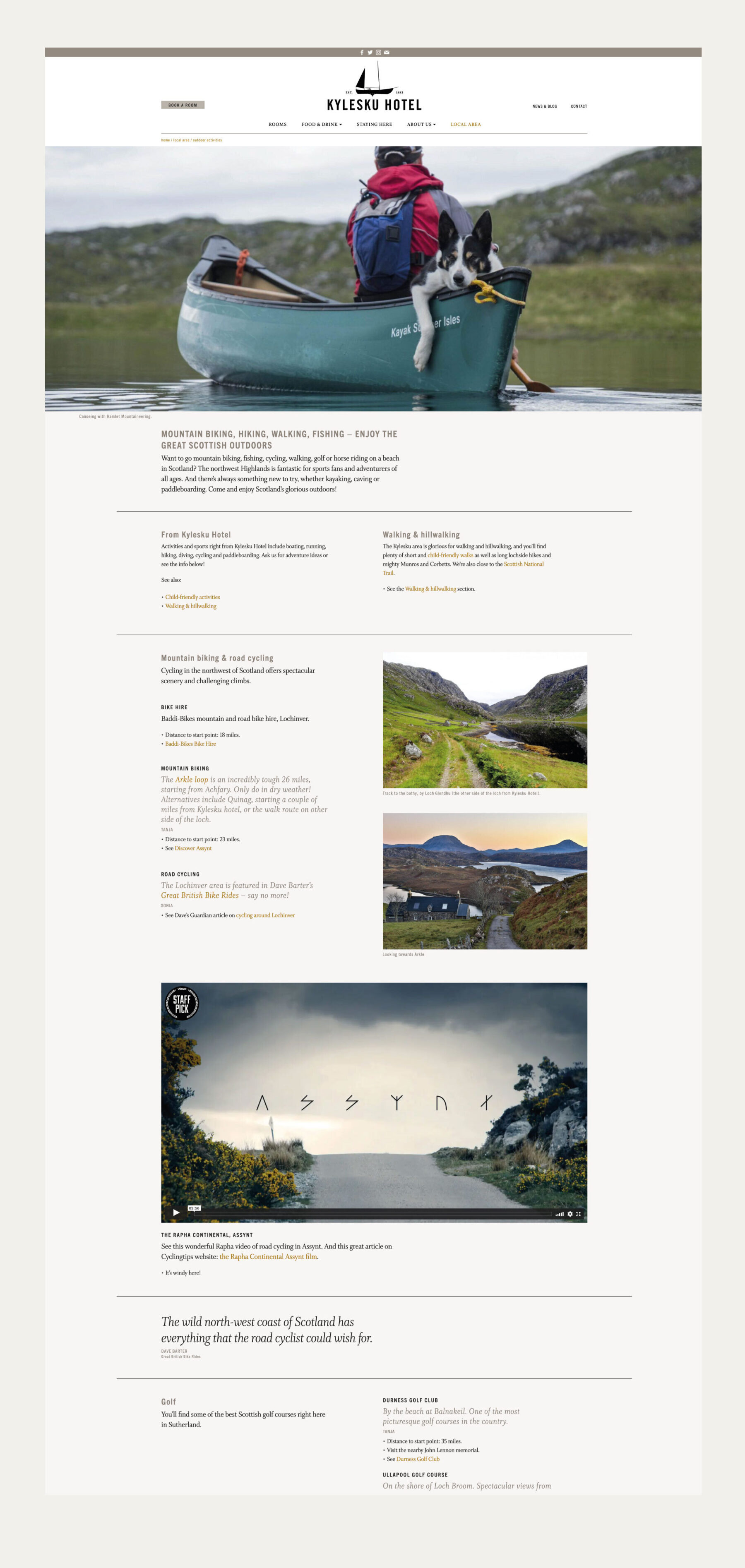 Serving different audiences
Guests aren't the only visitors to a hotel website.
Recruitment can be a major challenge for hospitality businesses in rural areas of Scotland.
We designed content to showcase in detail the friendly team, staff benefits and lifestyle— alongside the quality of the working environment.
Soon after launch unsolicited enquiries were coming in from experienced candidates.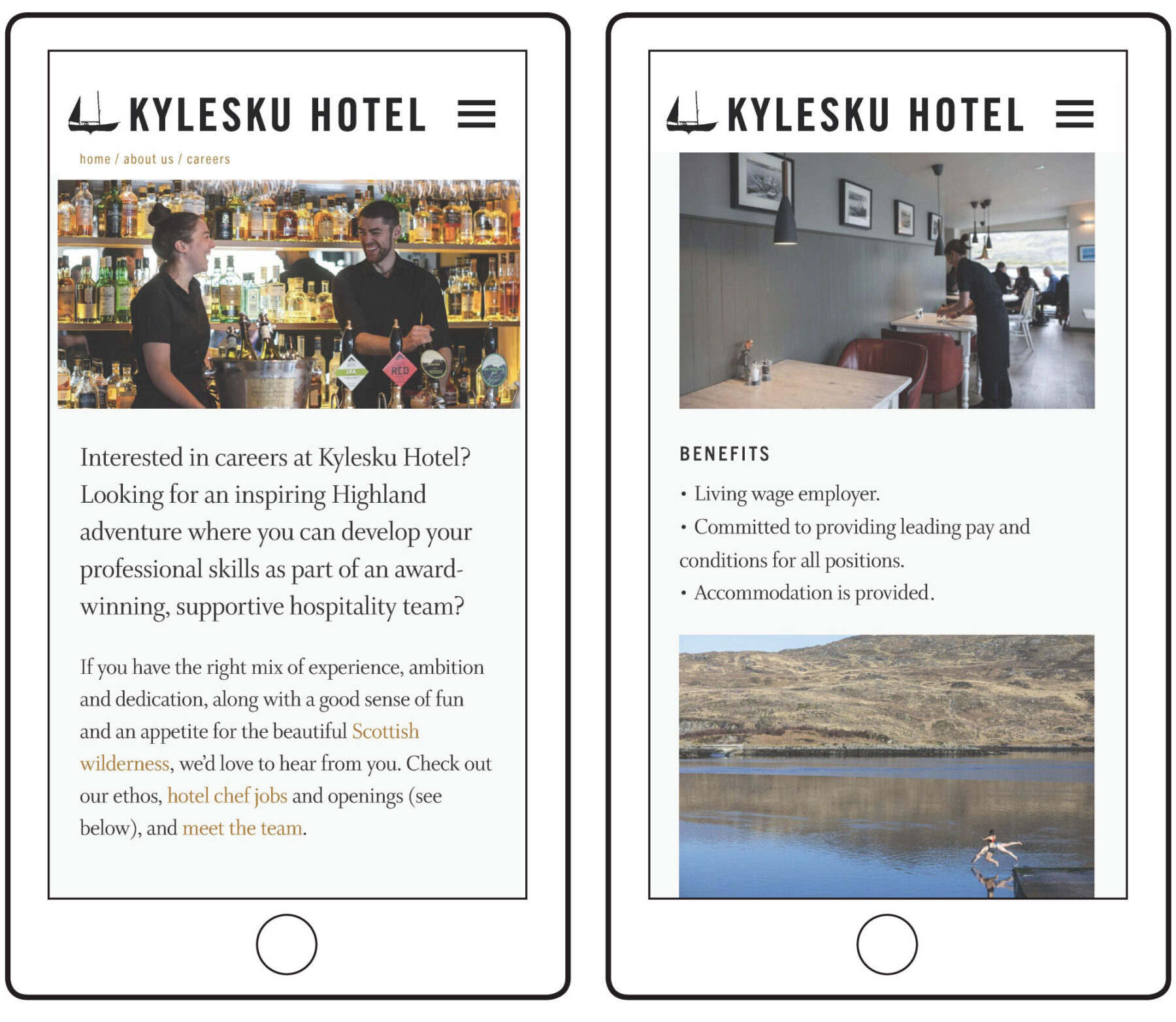 So much more than standard, template websites. Pure attention to detail and future vision rolled into one.
Tanja Lister
Director & owner 2009-2021, Kylesku Hotel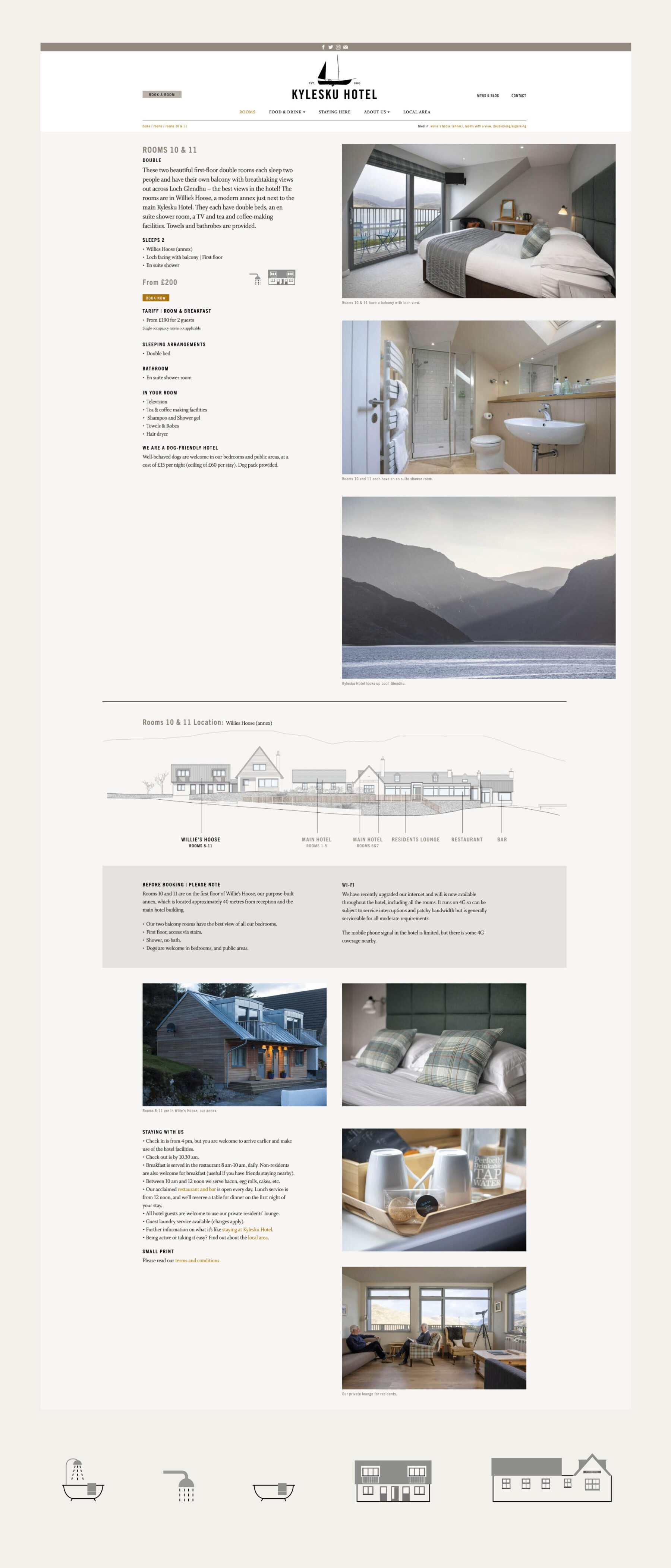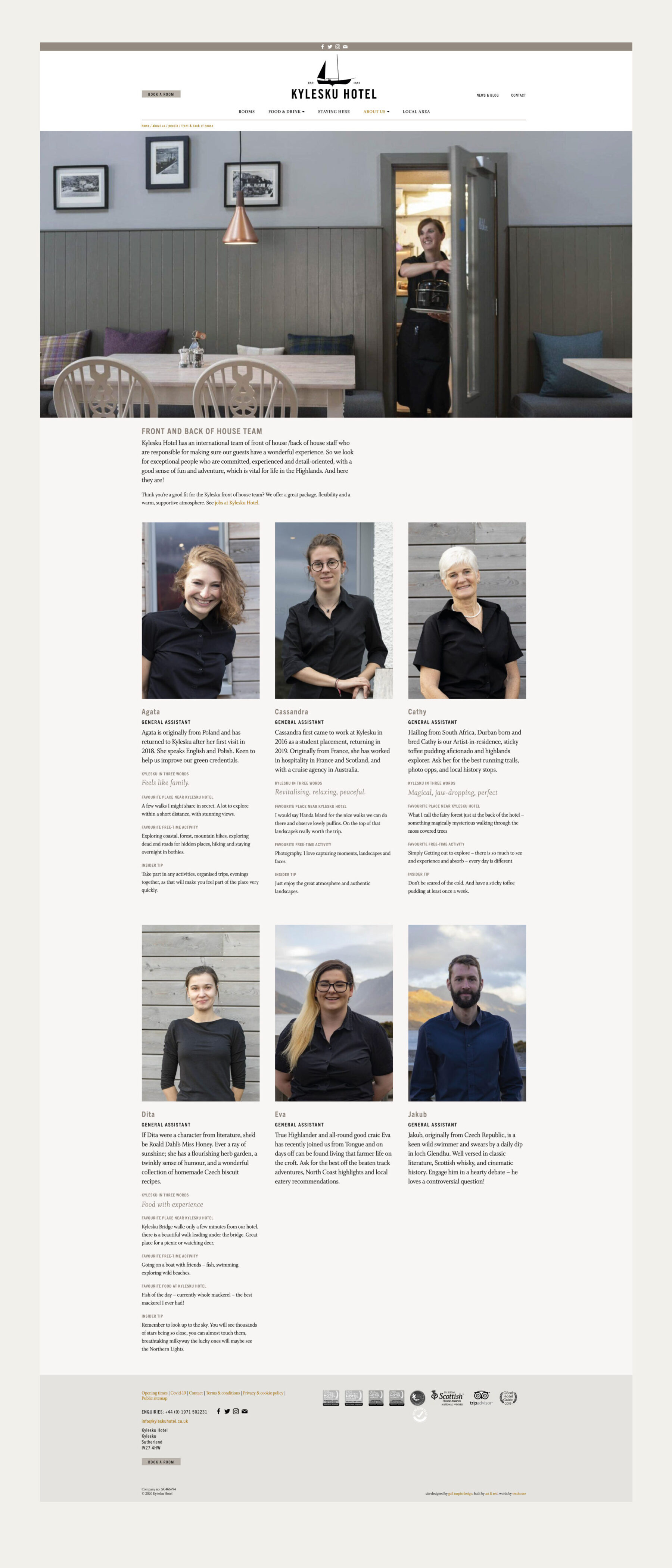 Hotel & roadside signage
Signage is especially important to a restaurant that can't be seen from the main road.
Simple new signs give a better sense of what the visitor will find if they take the turning—and they are, in numbers.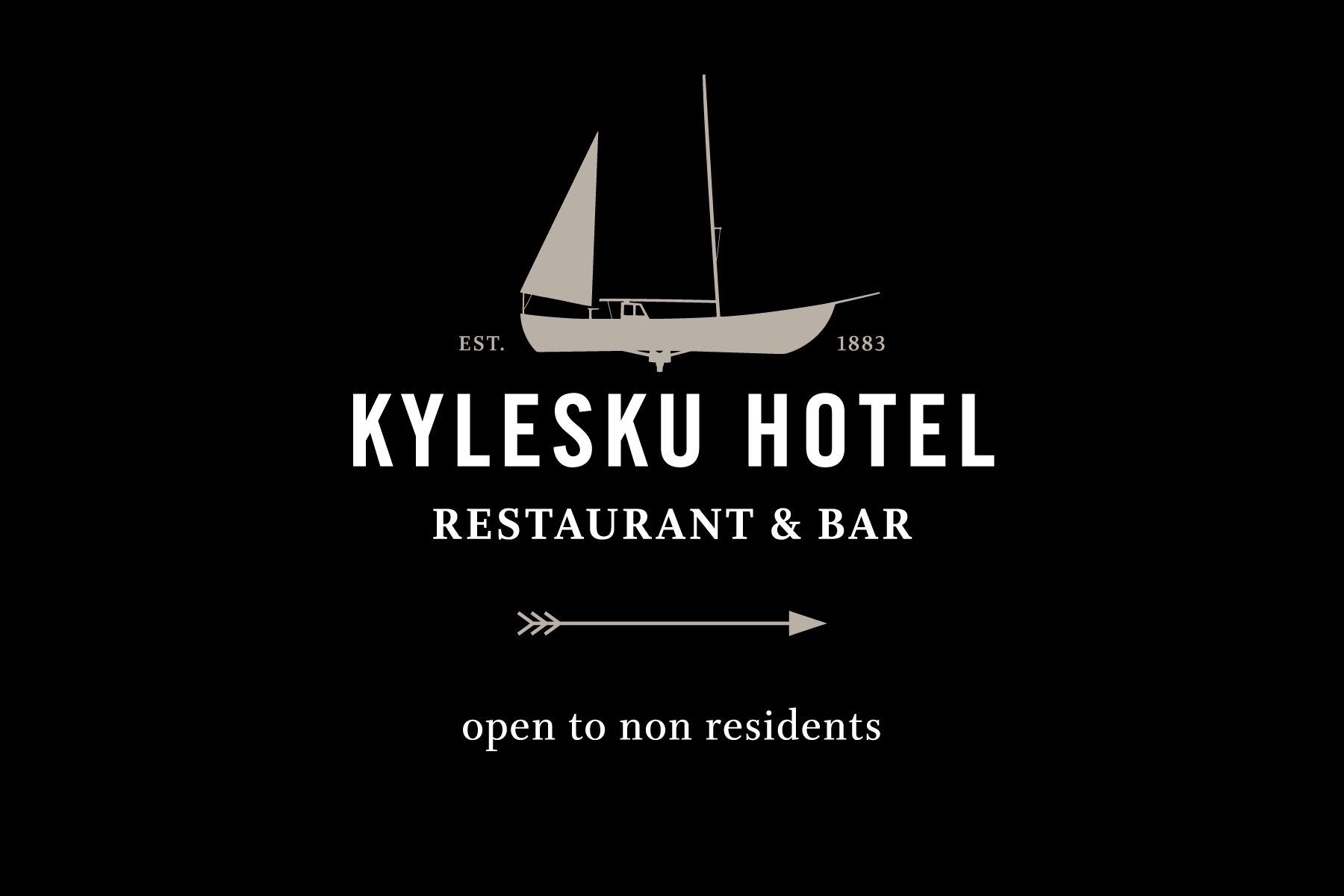 REsults for a brand with purpose
Further stability for staff and the local community of growers, farmers and fishermen who supply it is a key motivation for the hotel.
Increased bookings have made year-round opening a real possibility—in turn creating the ripple effect so important to our client.
The quality of the Kylesku brand is now clearly communicated. Serious about ethical practice; personal, yet professional; unfussy, but considered; a rooted sense of place and a home-from-home.
Given the difficult trading conditions during the pandemic, we have been delighted to hear that strengthened branding has contributed to the robustness of the business.
In 2021 Kylesku Hotel was acquired by new hotel group Highland Coast Hotels. Our clients Tanja Lister and Sonia Virechauveix have passed the baton on to new custodians of this historic inn.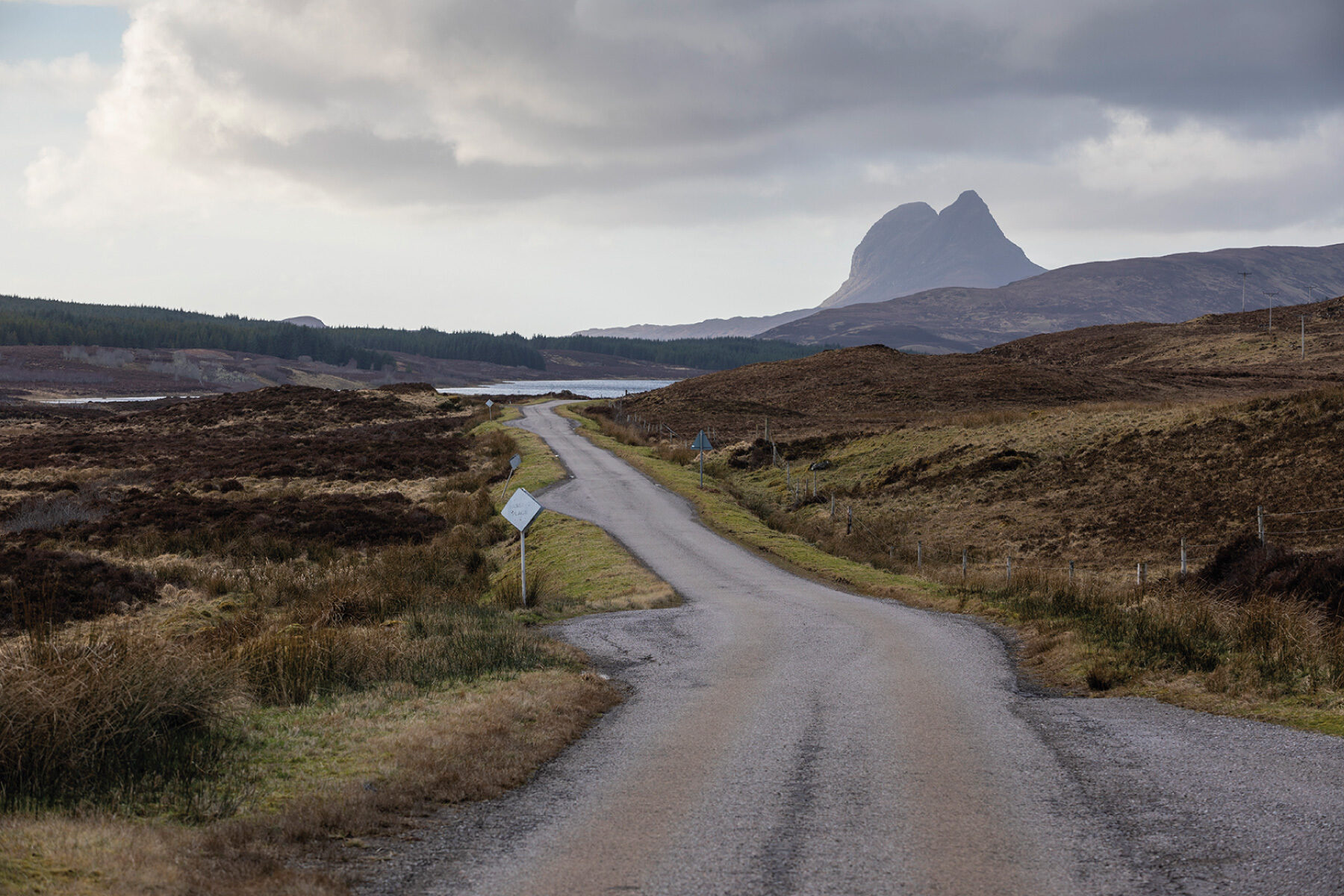 Team
Identity, branding, design
Gail Turpin Design
Content and brand strategy, development
Ast & Red
Photography
Angus Bremner, various
BoTree
branding | packaging | identity
Packaging for an ethical company becomes a key brand asset.