Fraser / Livingstone Architects
A new practice grown from deep roots
Crafting a visual identity and digital presence.
Branding, identity, digital
Unusually for a start-up, one of the strengths of the Fraser/Livingstone brand is its pedigree.
Architects Malcolm Fraser and Robin Livingstone have designed some of Scotland's best known contemporary buildings.
We created a visual language, and content-rich digital home, to communicate this new firm's expertise and people-centred philosophy of architecture.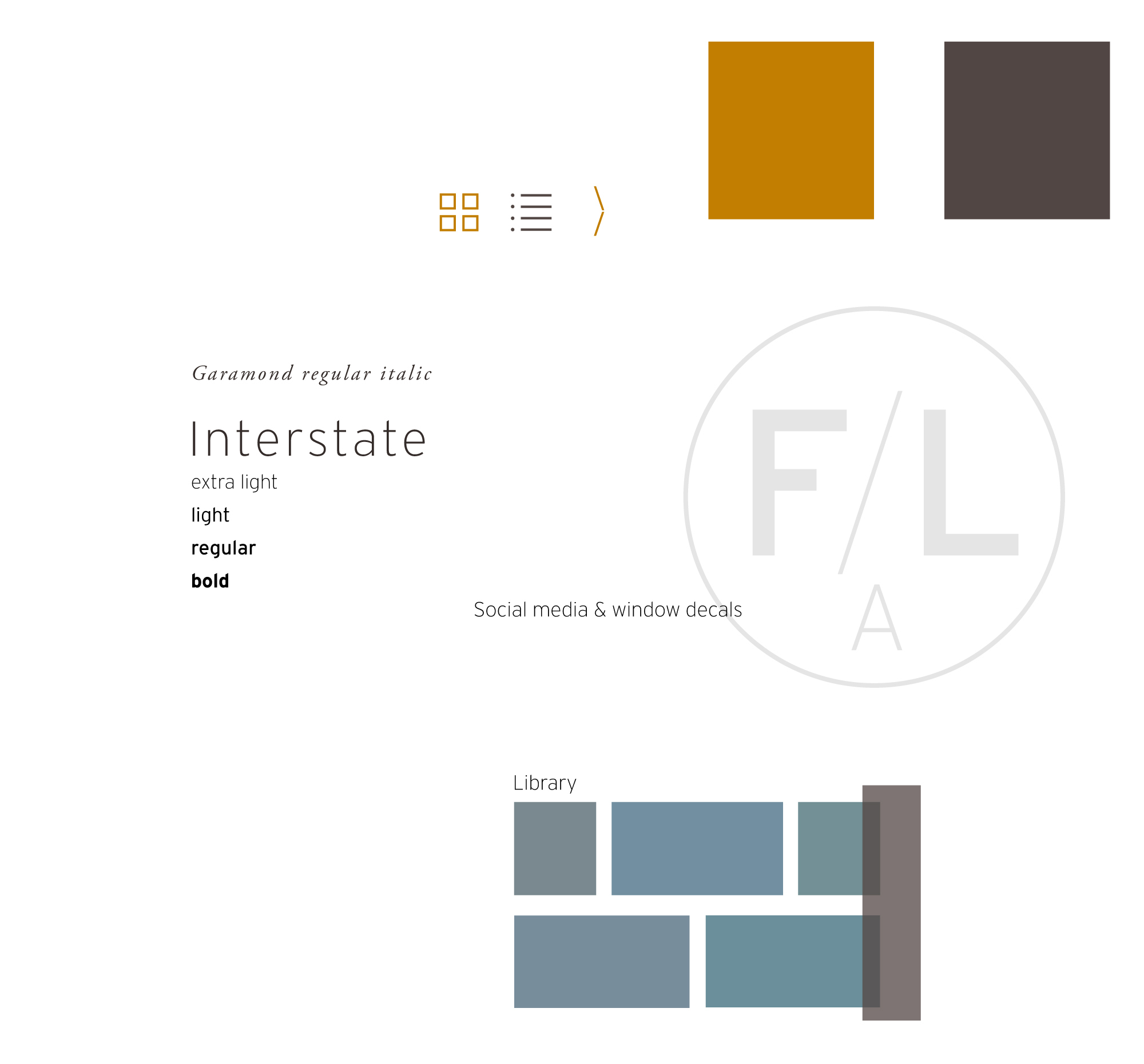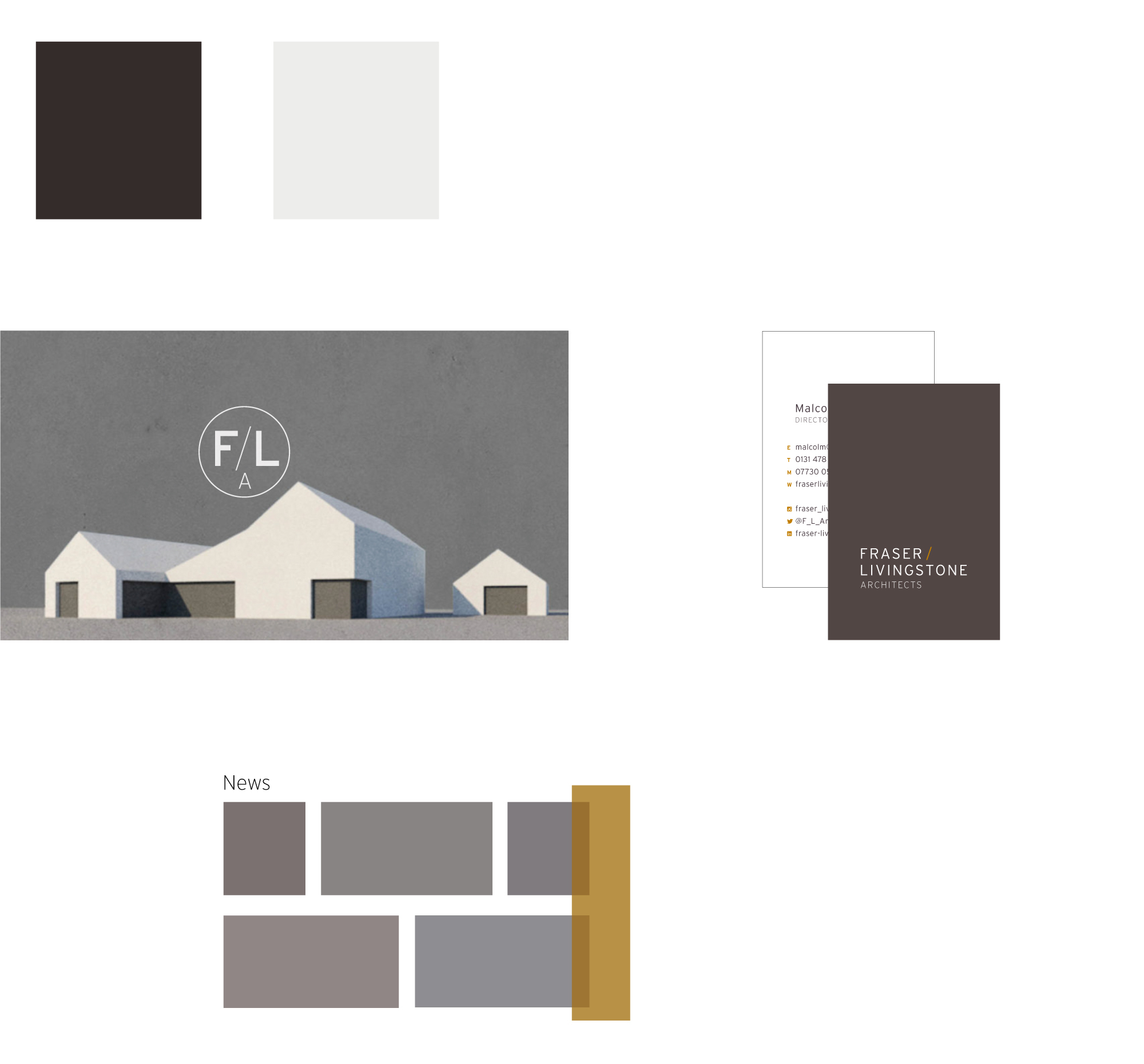 Designing the visual identity
Architects often shy away from colour: we saw an opportunity.
Our clients' view that architecture should be in the service of well-being suggested a need for gentleness and warmth within the brand identity.
And we couldn't help observing that Robin and Malcolm are not black-clad architects, themselves.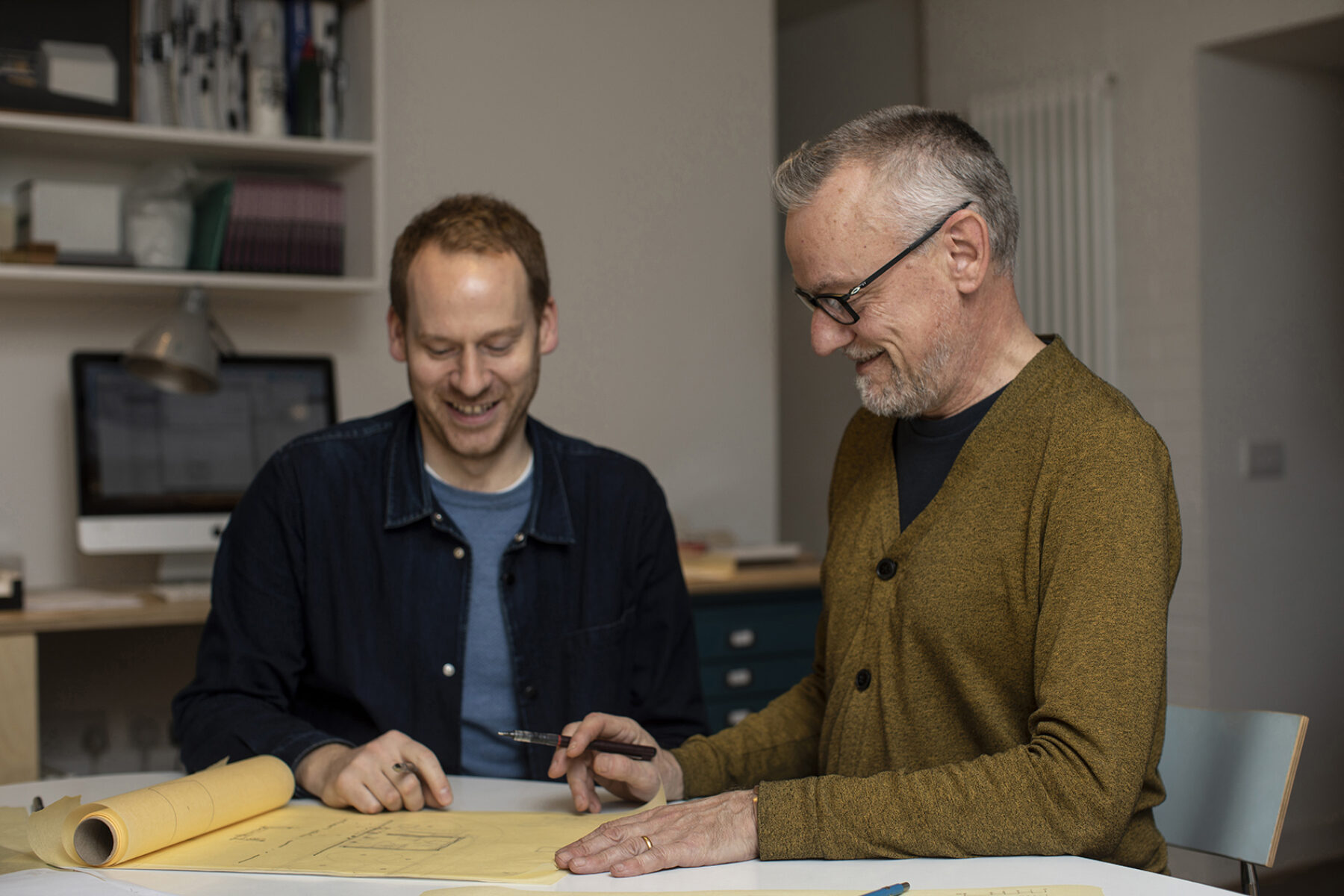 From the logo to the website, rich colour is consistently balanced with finely-tuned typography.
Aubergine, slate blue, burnt orange, purplish clay. The scheme has a boldness to it—while retaining refinement and precision. Modulated tones give variety and a sense of texture.
Brand STORYTELLING
Text and image work in synergy within a website built for sophisticated narratives.
Fraser/Livingstone's architecture is rooted in place and has a rigorous approach to history and community.
Projects are showcased within articles (rather than flat portfolio pages); flexible layouts give scope for detail and varied background material.


Our website strikes just the right balance between our heritage as architects and the work of our new practice.
Robin Livingstone
Director Fraser/Livingstone Architects
A digital library houses long-form writing, illuminating an intellectual hinterland.
Alongside his practice as an architect, Malcolm Fraser is a policymaker and prolific writer. A dedicated home for thinking and advocacy—so important to the FLA brand of architecture—also keeps the news area neat, as housing for shorter stories.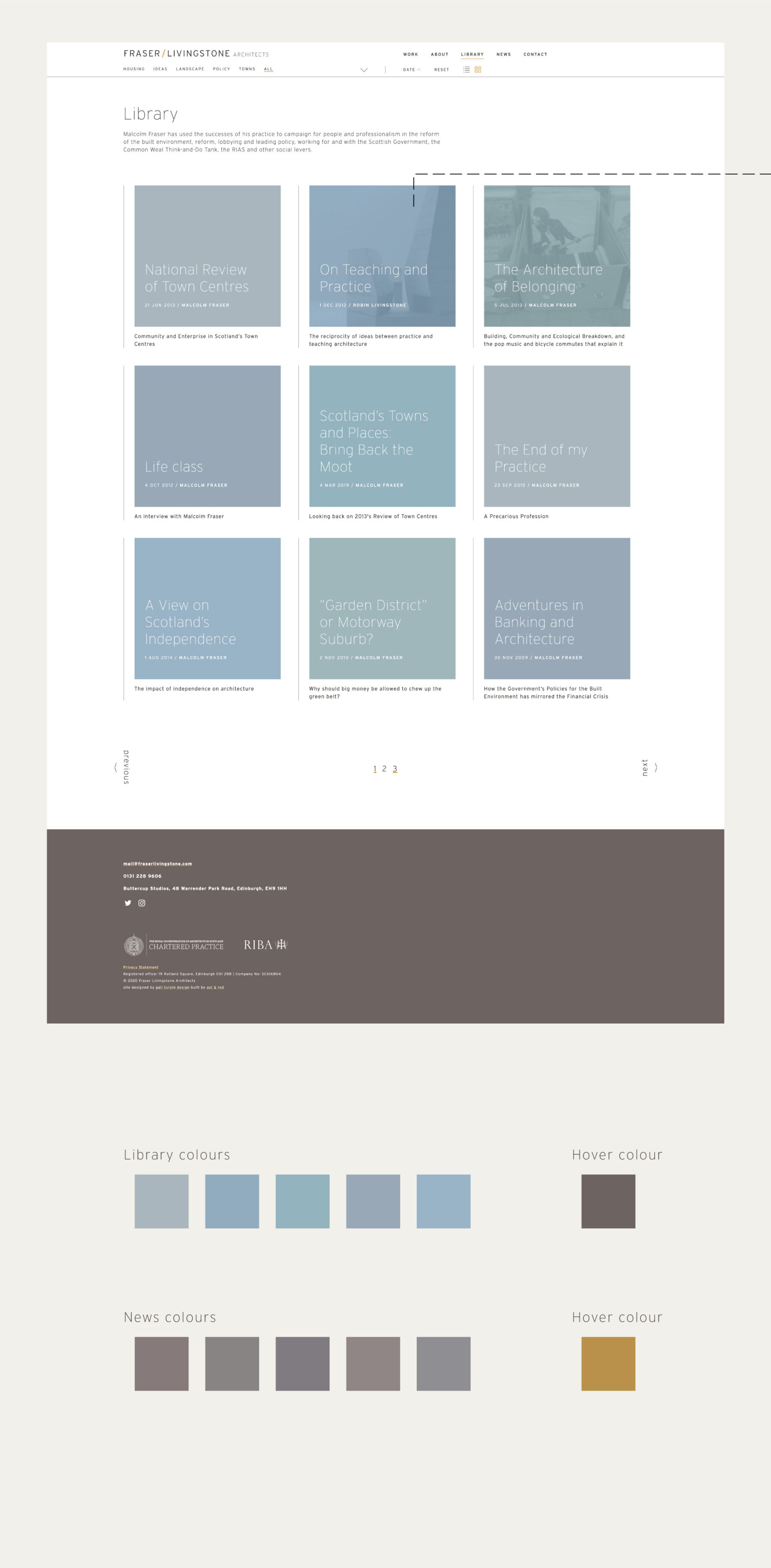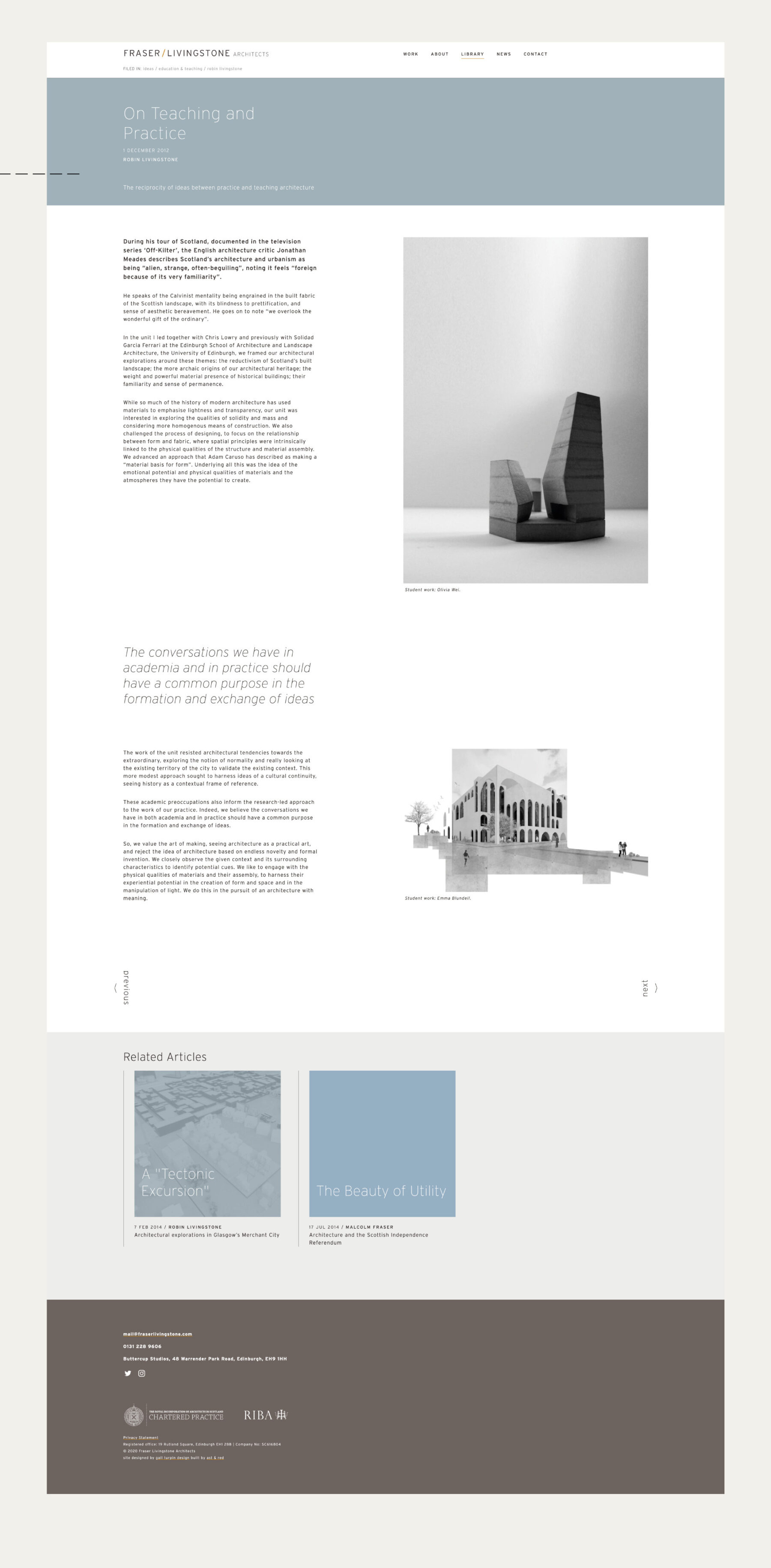 Art direction
Place is brought into portraiture.
Working with photographer Angus Bremner, we shot on location in the local environs and at buildings designed by the architects.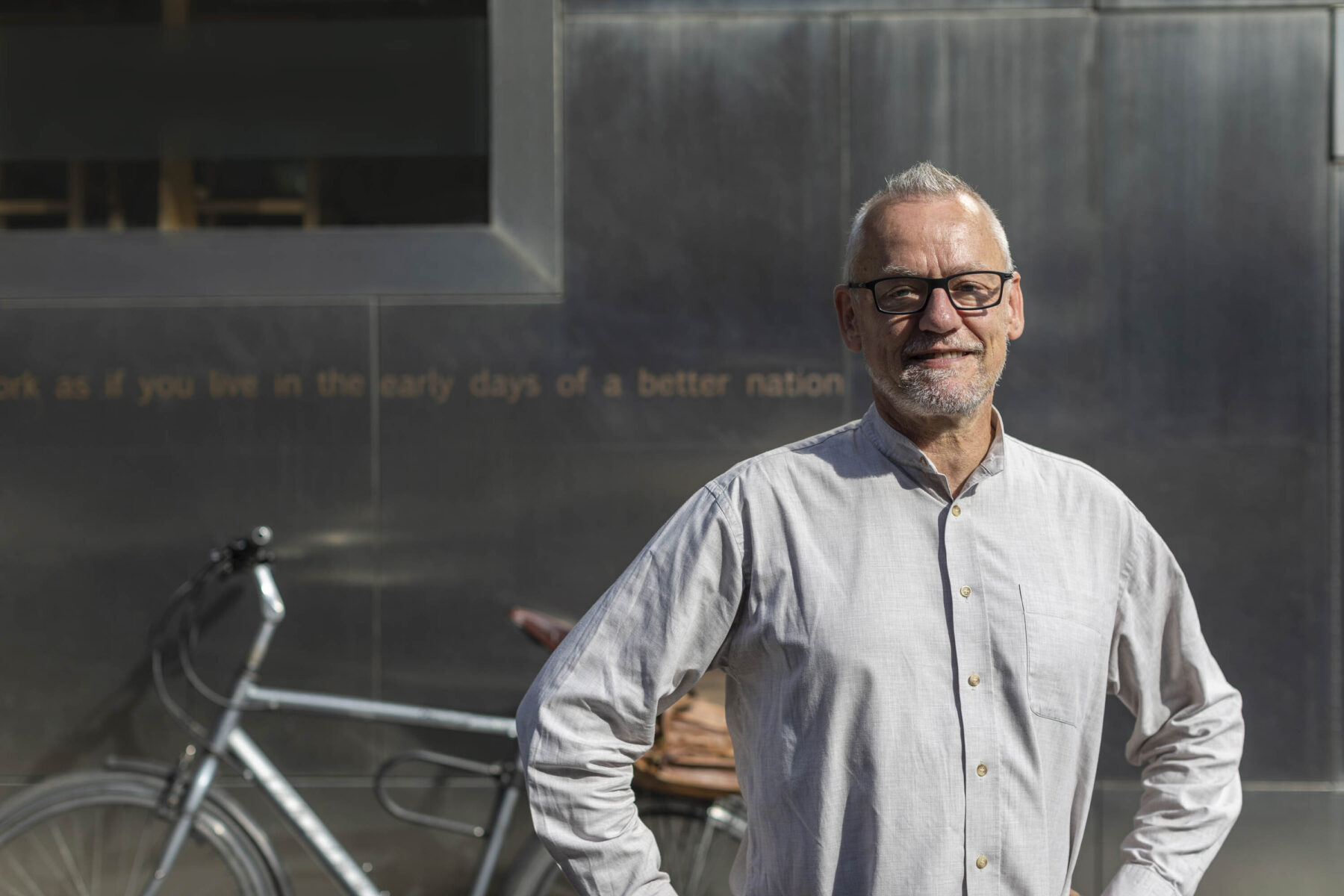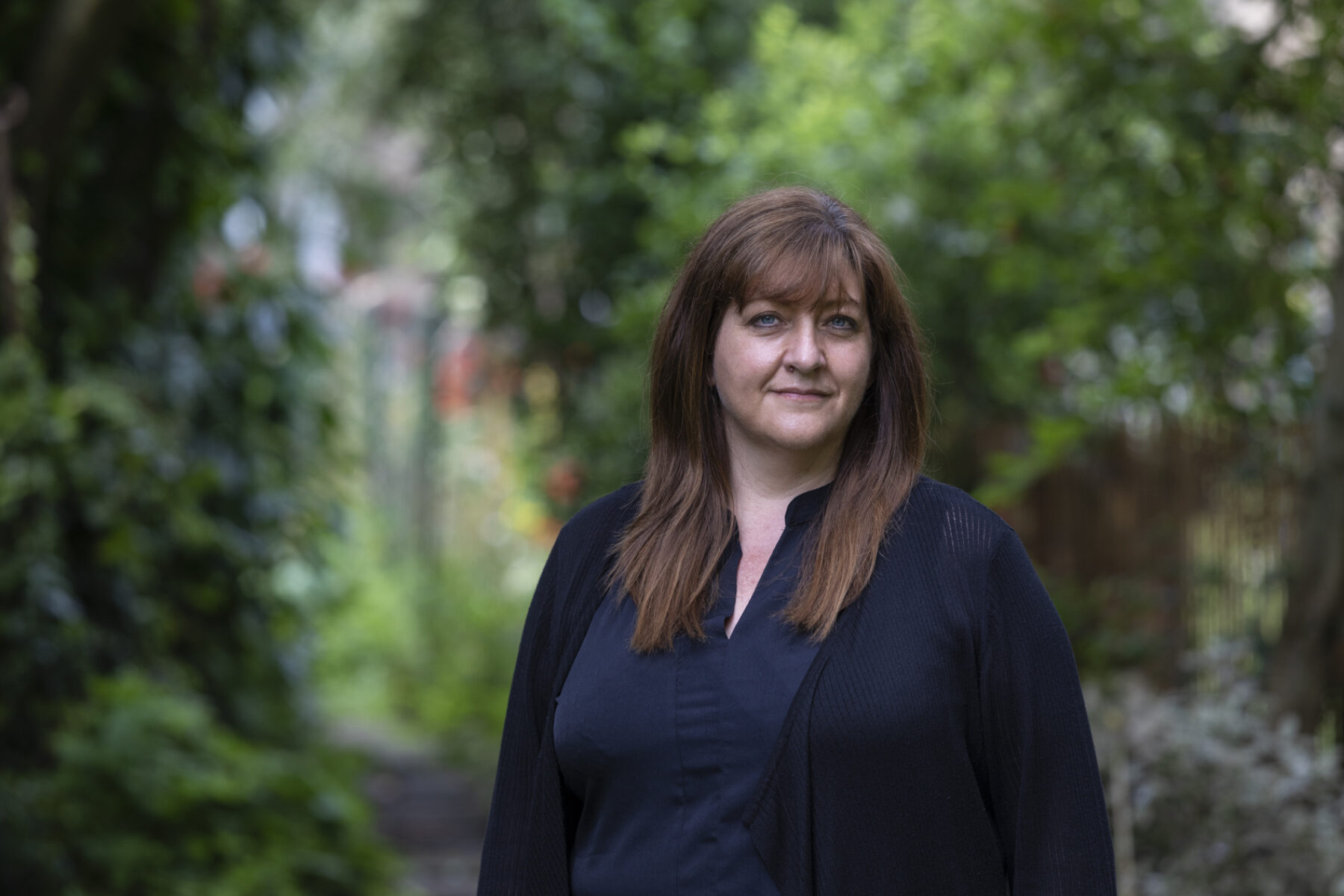 Digital Process & detailing
Production is a key part of the digital design and branding process.
We put the design through its paces, delivering a launch-ready website, and maintaining an editorial overview for the best, most cohesive result.
Extending the visual identity, the website tells the Fraser/Livingstone backstory, illustrates a creative and thoughtful approach to architecture, and reinforces professional credentials and experience.
Consistent design & messaging
An understated, confident brand is articulated via coherent design and strategy.
FLA hit the ground running. The firm has already grown, moved into new studios and is busy with varied work. Projects and stories are regularly being added to the site, which is proving to be such an effective presence.
This has been fascinating material to work with; it is a privilege to collaborate with architects who have made such an impact on Scotland's built environment.
We have had such good feedback. The identity and website have enhanced our profile, which has in turn generated new work for us as a business.

Robin Livingstone
Director, Fraser/Livingstone Architects
Team
Branding, identity, digital design
Gail Turpin Design
Brand strategy, information architecture, content design, development
Ast & Red
Copywriting
Malcolm Fraser
Photography
Angus Bremner, Dave Morris, London Fieldworks, various